22nd February 2019
BMW & Mercedes-Benz invest $1.1 billion into the future
The auto industry is rapidly developing. The latest news involves two well known rivals, working together in a bid to compete against tech companies who are dominating the ride-sharing industry.
BMW and Daimler, Mercedes-Benz parent company, are teaming up and investing $1.1 billion into services which allow you to use a car without necessarily owning one.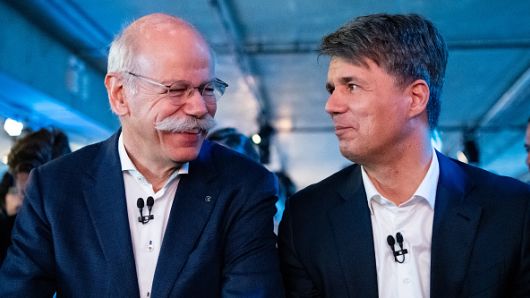 Their futuristic ventures include 5 different technology based ideas:
Share Now- a car share app which will allow users to hail vehicles and rent them for short periods of time.
Reach Now– an app in which users search for their journey and are presented with various modes of transport to get there, including bike hire, car-sharing and taxis.
Park Now- a digital service in which users can find, reserve and pay for parking. Reducing city congestion by around 30% (BMW & Daimler estimate this is how much traffic is looking for parking).
Free Now- a ride-hailing service which is already in service in Europe and South America. Allowing the user to order taxis, chauffeurs and scooters.
Charge Now- an app which tells users where electric charge points are available and takes payment for their use.
"The 60 million customers we already have today will benefit from a seamlessly integrated, sustainable ecosystem of car-sharing, ride-hailing, parking, charging and multimodal transport services.
We have a clear vision: these five services will merge ever more closely to form a single mobility service portfolio with an all-electric, self-driving fleet of vehicles that charge and park autonomously and interconnect with the other modes of transport." – Harald Kruger, Management Board Chairman of BMW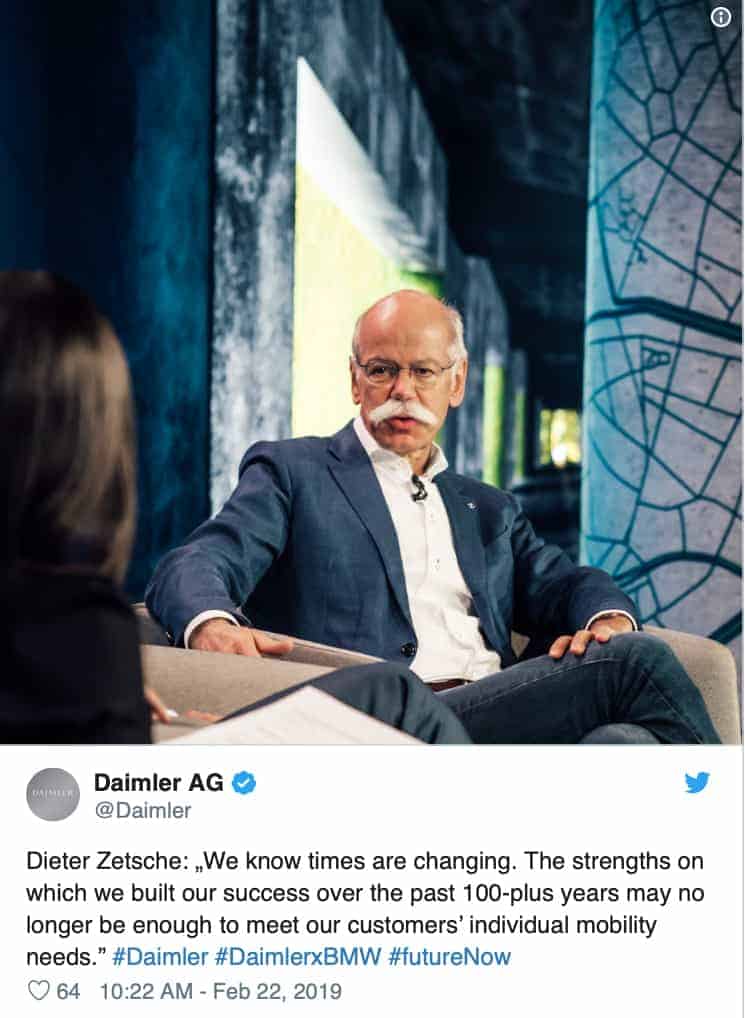 With a constant shift towards new technologies, we think it a wise move for Mercedes-Benz and BMW to stay ahead of their competitors. Working together only gives them strength in an industry which is becoming highly focused around software and mobile communications.
---