3rd December 2018
195 items donated to Wellspring Stockport!
On Friday Brittany & George delivered a whole van full of items to Wellspring Stockport for this Winter's Rucksack project.
The Wellspring supports homeless people with a range of services including housing, health, education, jobs, CV's, advice, alcohol & drug support, mental health support, training courses, 1-1 support, referrals to other services, signposting, employment support and benefits support.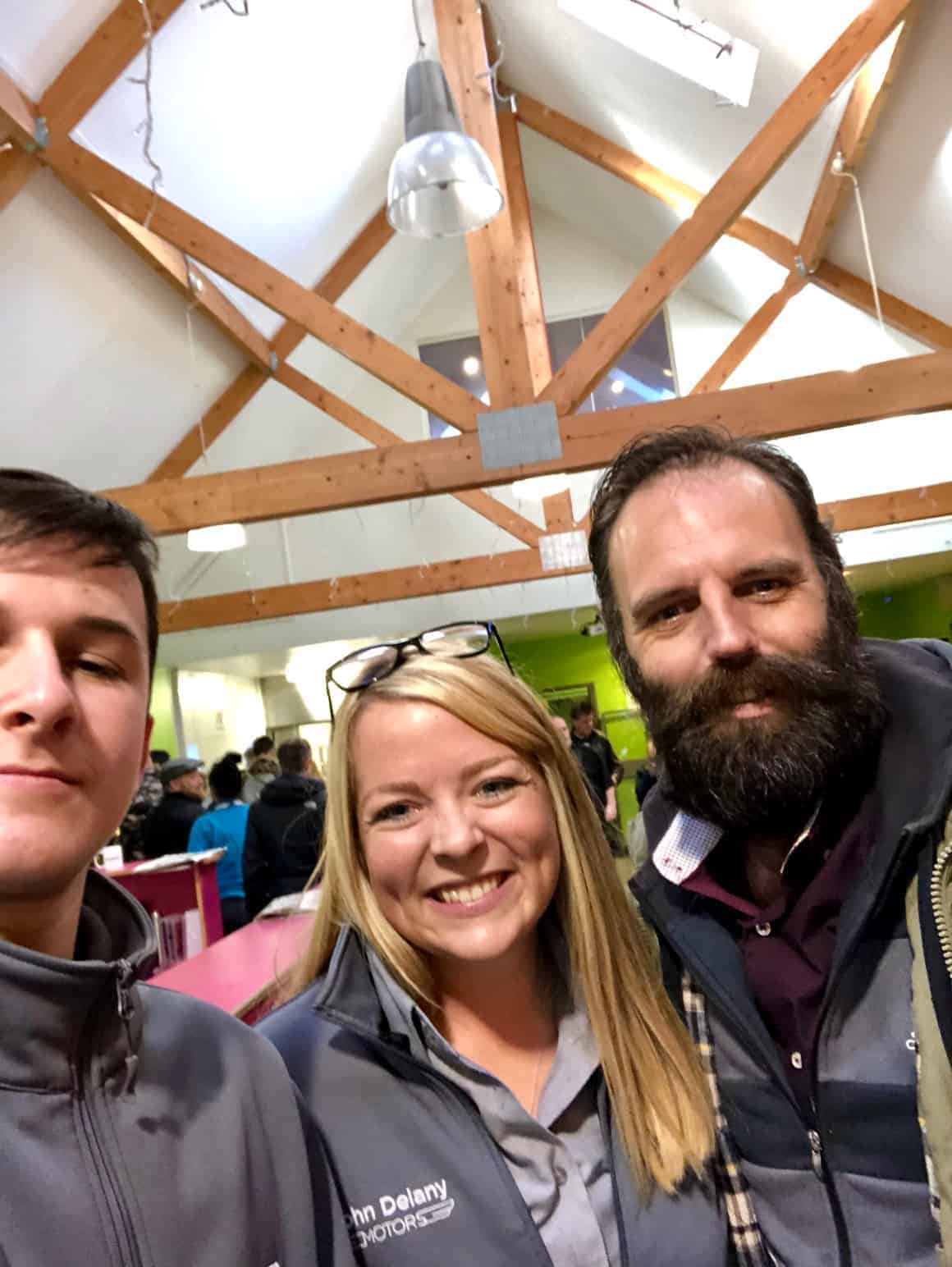 They are a vital resource for many of Stockport's homeless community. They provide advice and guidance on homelessness situations and circumstances and lots of other topics. Not only do they provide practical support- a hot shower, clean clothing, delicious food, sleeping bags, rucksacks, etc.  but they also sit down with each individual and create a plan of action to improve their situation.
We asked all of our customers to help us to support Wellspring Stockport's Rucksack appeal and donate any items to this great cause. We started our collection at the end of October and, along with the help of our very generous customers, we managed to collect: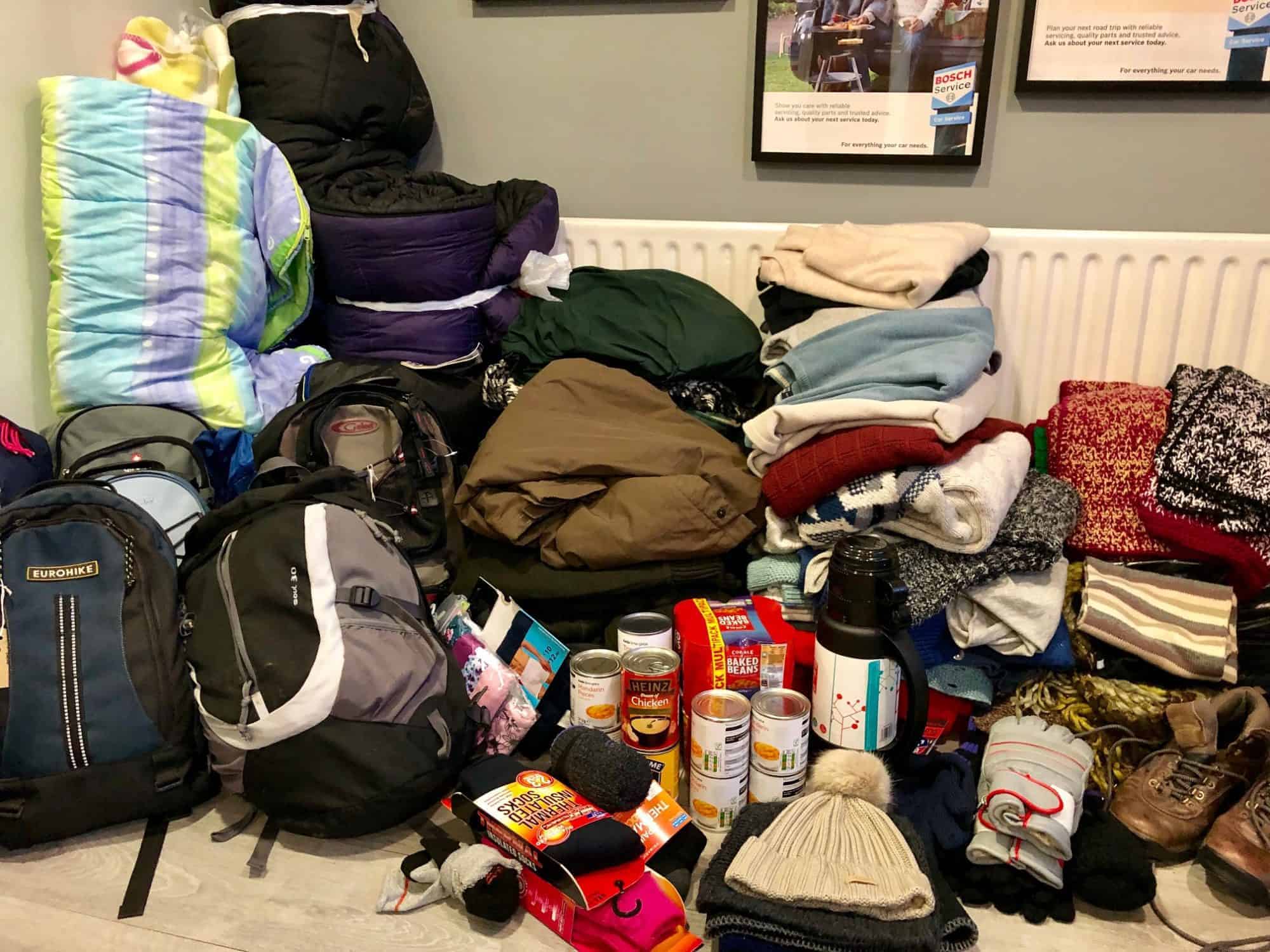 x7 Rucksacks
x8 Sleeping Bags
x14 Coats
x39 Jumpers
x16 Scarves
x20 Gloves
x11 Hats
x22 Socks
x26 Undies
x30 Tins
x2 Flasks
All of these items have now been delivered to The Wellspring and will shortly be distributed to homeless people across Stockport.
Brittany says "It's the first time I've visited Wellspring and the sense of community was overwhelming. We were greeted by very friendly volunteers on reception who helped us to carry all of the collected items into the center.  The roomed was filled with people, all tucking in to a hot lunch (which smelt delicious!). We took a few photos and we were bombarded with people who wanted to help us to spread the word. If you haven't visited the charity I strongly advise you to see what they're all about, it's a fantastic atmosphere and everybody is so friendly and thankful. We're so proud to help to support this charity."
We're doing further fundraising for the charity with a Guess the Weight of the Christmas Cake competition. The cake, provided by Violet's Kitchen, is a traditional Christmas cake large enough to feed the whole family. It's £2 to enter and the winner will be announced the week before Christmas. Pop in to the garage to have a go.
For every £5 we raise, The Wellspring will provide someone in need with a full Christmas dinner and a gift.
The Wellspring is a fantastic charity which supports homeless people in every way possible, we can't thank you enough for all of your donations to this cause.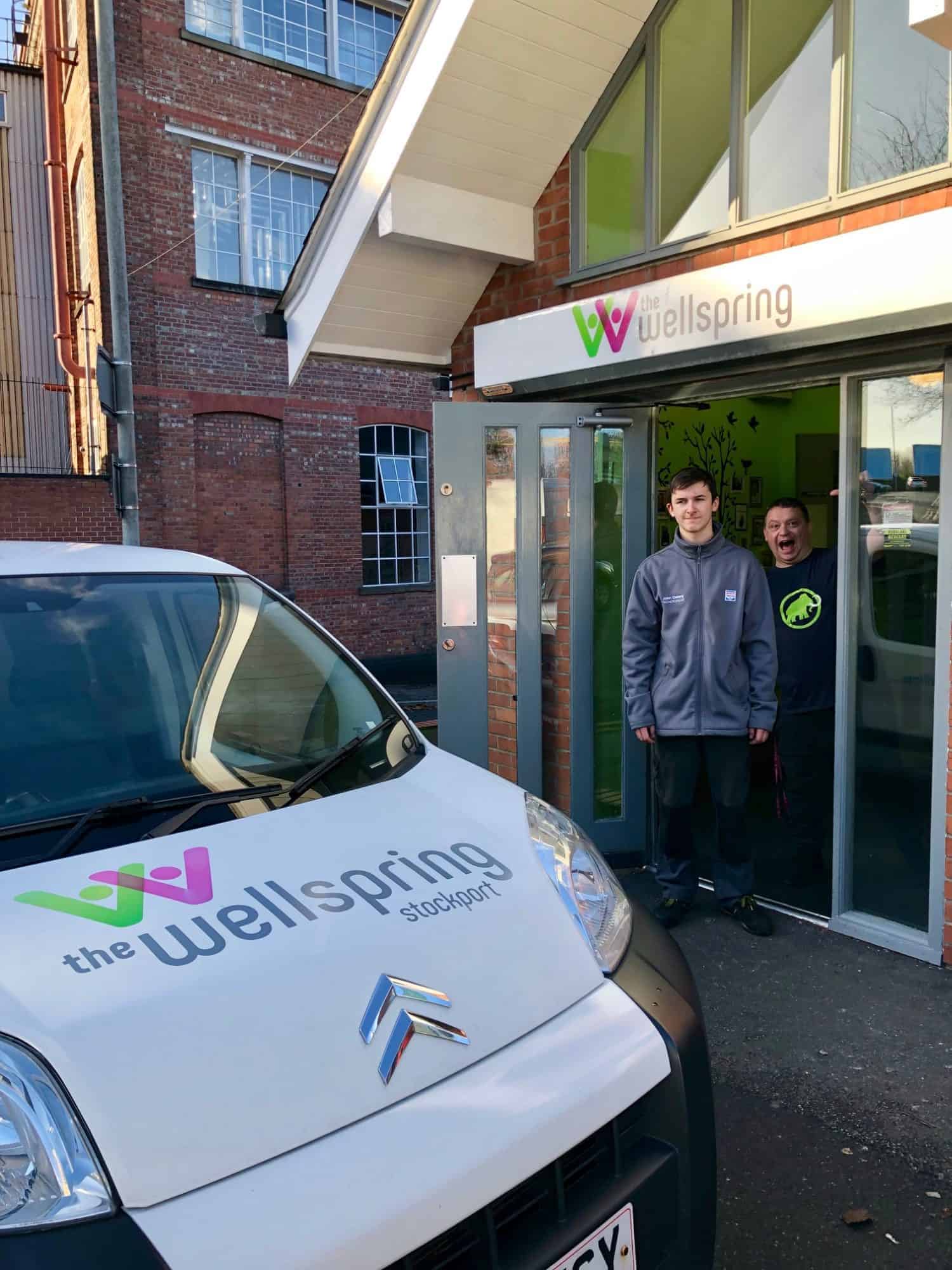 ---