9th September 2020
Celebrating 40 Years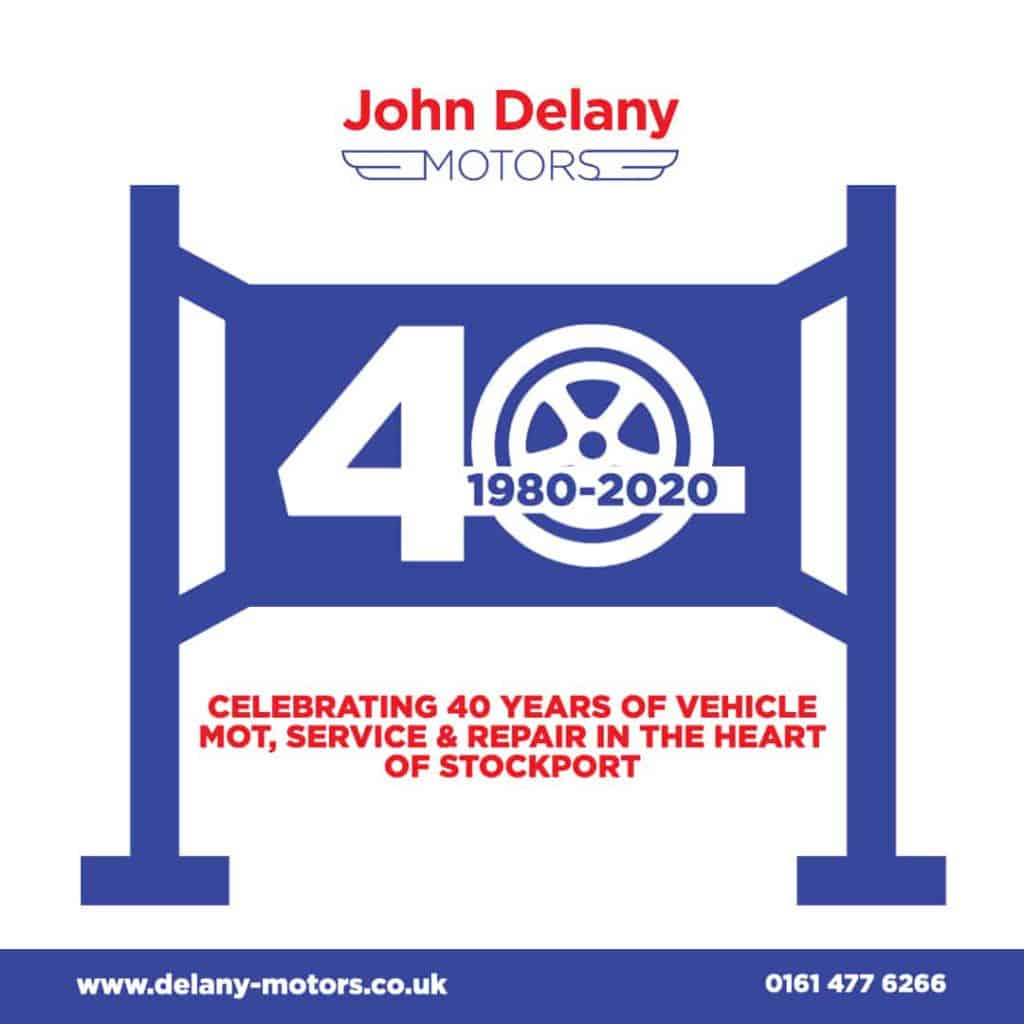 ---
Ramping It Up
We are thrilled to announce the 40th anniversary of John Delany Motors. Having survived three recessions and currently in its fourth, the family-run business continues to grow.
To mark this occasion, we have taken a look back through the years to see how the business has grown from a one-man-band to a successful garage that now has over 500 vehicles a month through its workshop.
Over the years, not only have John's haircuts and fashion changed, but the cars and their technology have too. Back in the '80s, we dreamt that by 2015 technology might bring us a hoverboard, just like the one Marty McFly had in Back To The Future 2. Unfortunately, a hoverboard that can hover has yet to hit the skies but technology has advanced enough in cars to bring us onboard computers, TV Screens, Bluetooth and electric seats to name but a few.
Back in the 80's we were still using a choke to help get fuel to the car's engine, who knew a few decades later we wouldn't need fuel and would be running our vehicles on electricity.
Take a look through the past four decades with us and #staysafe for the next….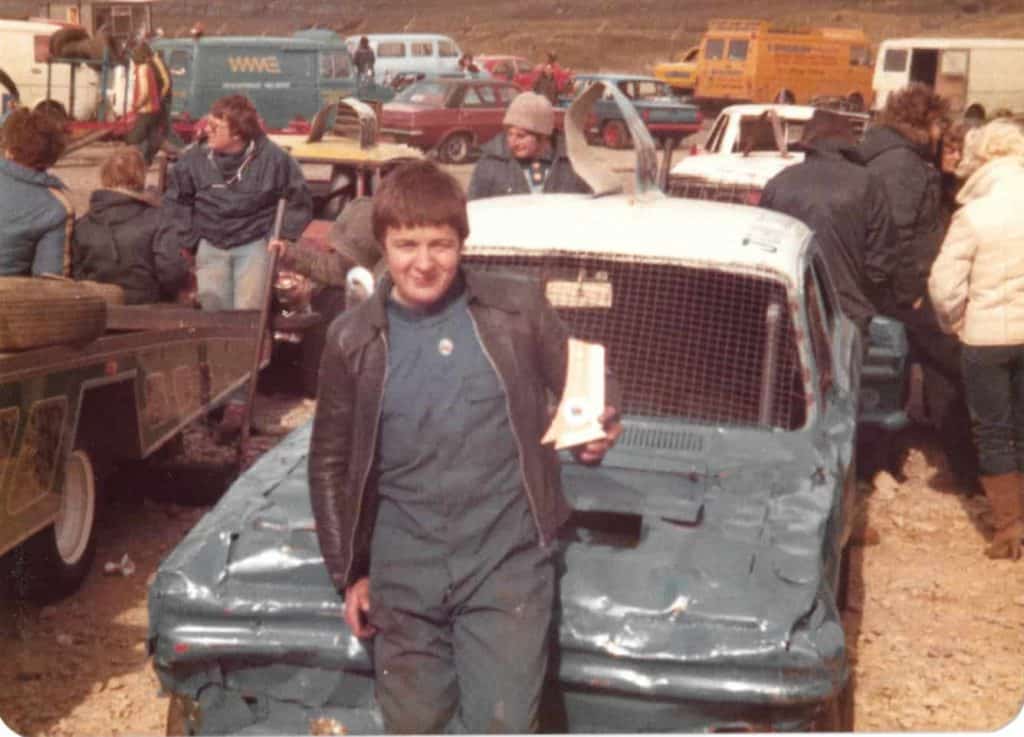 ---
1980
---
In 1980 John decided to set up on his own and opened his first workshop just over a mile up the road from Stockport in Cheadle. At this time Stockport town centre was thriving, Merseyway Shopping Precinct had become a well-established destination for high-class luxury shopping and had created a wealth of jobs.
Stockport was famous and in 1983 Frankie Vaughan even recorded a song about our town. At the time, the song was recorded by way of an apology by The Daily Mail following a damning article they had published about the town. As Stopfordians, proud of their heritage, the indie band Blossoms even used this classic track as an opener for their gigs at Stockport County and The Plaza in 2019. To listen, please click here
Putting Stockport on the map
Strawberry Studios had also put Stockport on the map. They recorded Joy Division's Unknown Pleasures album and "There's No One Quite Like Grandma" by Stockport based St.Winifred's primary school, a Christmas number one hit in the UK and Ireland, keeping John Lennon from the No.1 spot.
---
…It wasn't just a mullet that John was growing in the 80's
Back to the early eighties and it was just John and a ramp. John set his sights on eventually moving and growing his business to central Stockport. By 1985 when Madonna was just getting into the groove and Whitney wanted to dance with somebody, John's business was going from strength to strength. The UK car industry was beginning to take shape with Nissan becoming the first Japanese manufacturer to set up a factory in the UK, then Honda and Toyota followed. The flailing British Leyland was taken over by Rover and the roads were filled with vehicles some of which today are recognised as iconic.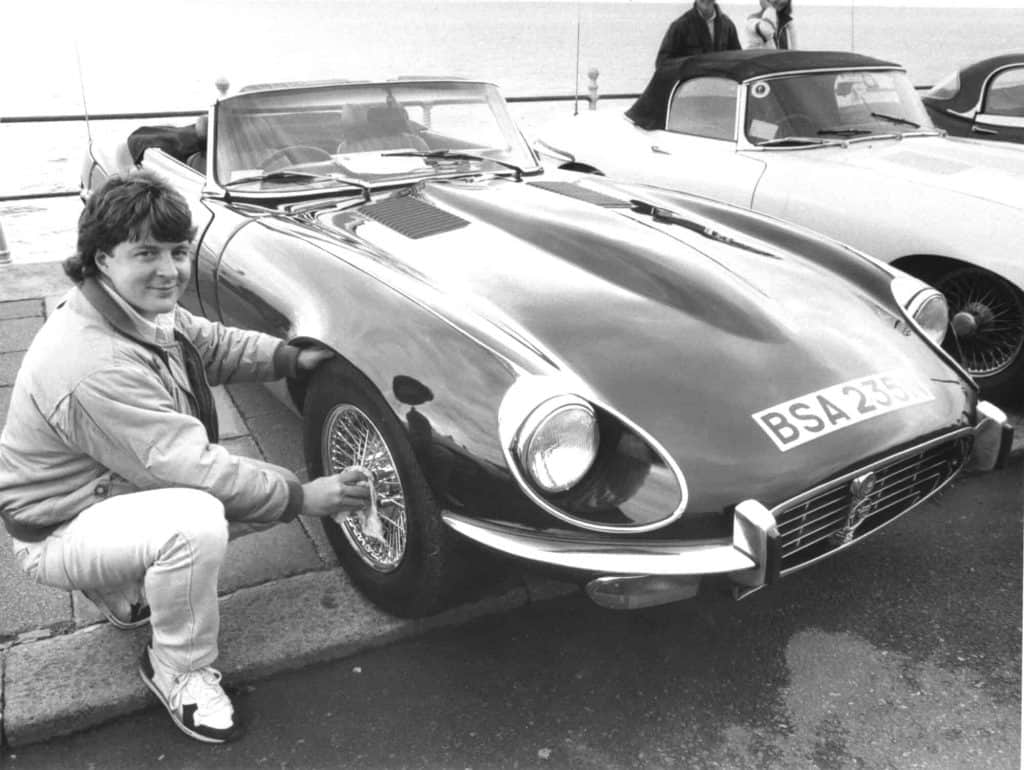 ---
Guess the model..
To give you a snapshot of the types of cars John worked on during the eighties, we've searched through the archives and taken a look at some of our favourites, some of these cars are now many a collector's dream. Can you guess the make and model of some of these 80s classics?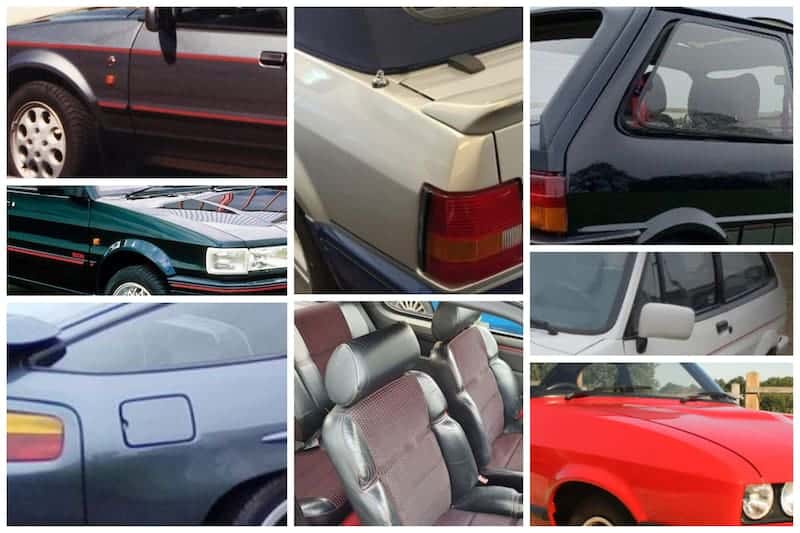 ---
Cars from the screen
To celebrate the 40 year anniversary out team members have reminisced about cars that they all loved to watch on their rented televisions too. This was a time before you could only dream of pressing pause. Could you imagine? Shock, horror… how would the Generation Z of today have ever coped?
It was even a time too when you had to stand up to change the TV volume or change one of only four channels. Thankfully though by the mid '80s the microwave oven was now becoming a standard part of everyone's homes. This meant that you didn't have to miss too much of the latest car chase on The Bill whilst cooking, as the microwave would warm up your TV dinner quicker than Gene Genie could have fired up his Quattro.
Click here to see our favourite cars from the screen.
---
1990 – Lottery St, Brinksway
In 1990 John Delany Motors invested in a purpose built facility in Lottery St, Brinksway, Stockport. The above image shows Brinksway and the bottom right shows the location where before the iconic Stockport Pyramid would be built.
It was World Cup Italia the same year, the year when England would get knocked out of the World Cup (again) and we all cried with Gazza. Big changes were taking place place within the British car industry, the country went into another recession yet Delany's still continued to grow. In 1994 the Rover Group was sold to BMW, ending their relationship with Honda. The Rover 200, 400, 600 and 800 models continued.
The highlight of the 1990s for Rover included the launch of the MG F in 1995 and the Rover 75 in 1998. The American TV series Friends that launched in 1994 would go on to become one of the most popular programmes of all time – in one famous episode aired in 2001 Ross bought himself a 1980/81 MG model B. Sadly by 2005 it was game over for Rover and it ceased trading with huge debts spiralling over £1.4 billion.
By the mid-nineties we had embraced Britpop, we even sang about football coming home, The Spice Girls spiced up our lives and the internet had exploded into everyone's home. This was still a time though before facebook and social media, and our only understanding of "fortnight" meant two weeks. Owning any mobile phone, meant that you were considered cool and if you were lucky enough to be the owner of a Nokia 6110 you were sub-zero.
---
Arguably the biggest thing to happen to the automotive industry in the 1990s was the launch of the people carrier. Renault kick-started this with the launch of the Renault Scenic. The overall winner for the decade was Ford's first supermini, the Ford Fiesta, originally launched in 1976 it ranked third at the end of the 1980s, behind the Vauxhall Cavalier and the number on selling car of the decade the Ford Escort.
You may well be able to remember the 1990s, or maybe you are too young ("Too much too young" according to The Specials in 1994) but either way we've taken a look at the UK's top 10 best-selling cars of the 1990s to give you an idea of the cars that passed through the workshop during this decade.
The Ford Fiesta
Ford Escort
Vauxhall Astra
Ford Mondeo
Vauxhall Cavalier
Rover 200
Vauxhall Corsa
Vauxhall Vectra
Rover/Mg Metro
Ford Sierra
---
Car Diagnostics
The 1980s brought us brand new technology for car servicing and repair with On-board Diagnostics. By 1996 On-Board Diagnostics II (OBD II) was launched and it provided far more diagnostic capability than ever before.
This allowed technicians to identify exactly what was wrong with a car through specific codes accessed by a 16 pin connector. OBD II could tell you why your engine wasn't running efficiently or if a specific cylinder was misfiring.
John Delany's jumped on board with this new technology and ensured that they invested heavily in the very latest technology. For more information on the latest diagnostic equipment used in our workshop today, please click here.
1998 – Wood St, Stockport
Big things happened in 1998, not only did Google launch, but it was an exciting time in the history of John Delany Motors too, as it expanded again to its current location at Wood St, Stockport.
Ford's Mk 3 Fiesta launched in 1989 and by the Millenium, the Fiesta was the most popular car in the UK. Today the Ford Fiesta is recognised as a national treasure. In 2014 it overtook the Escort to become Britain's best-selling car ever with sales of more than 4.5 million. As well as John Delany Motors being specialists in Mercedes, BMW, Land-Rover and Jaguar, the Ford Fiesta can often be seen on the ramps in the Wood St workshop today.
2020 – John & Brittany Delany
For forty years, John has continued to grow his family-run business. Over 150,000 vehicles have passed through the workshop, keeping Stockport and its wheels turning and safe.
In recent years John has taken a back seat whilst his daughter Brittany Delany now oversees the day to day running of the business. The business has retained many long-term customers and is proud to say that 98% of customers recommend them.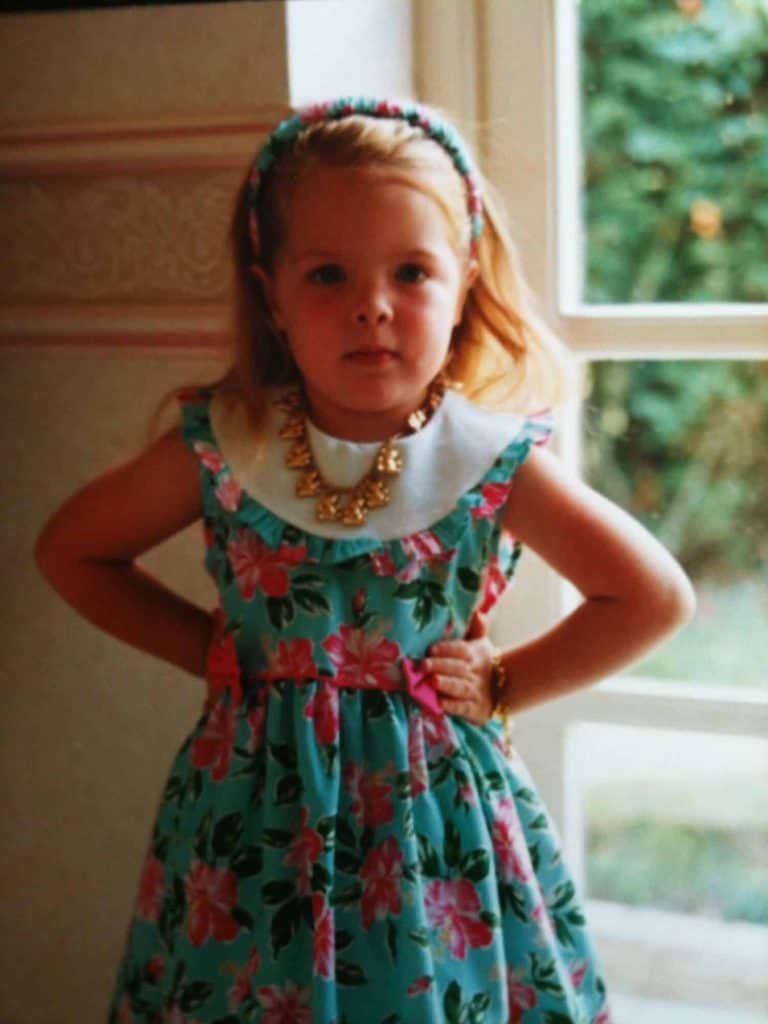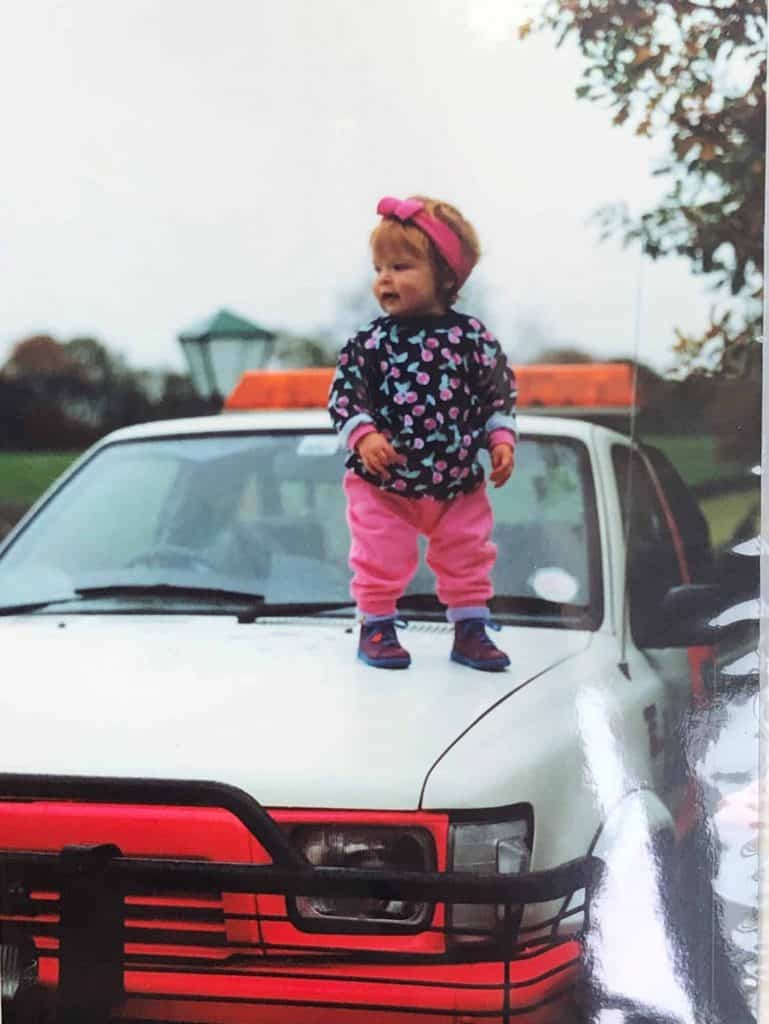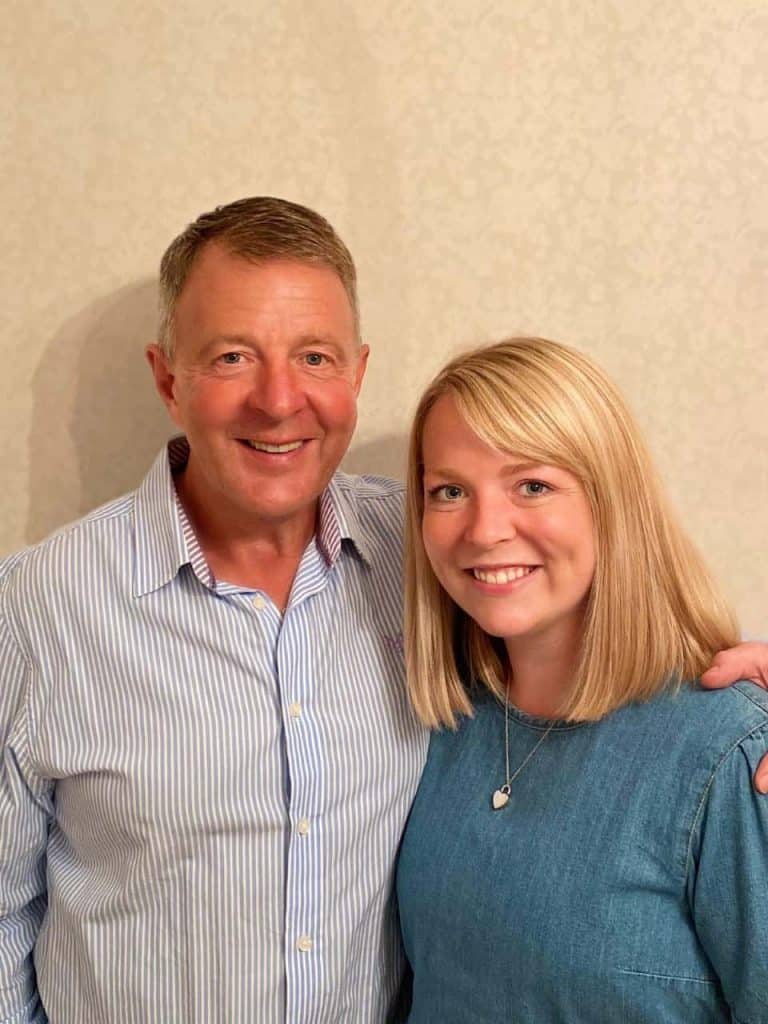 To enable more vehicles through the doors plans are currently underway to extend the workshop in 2021. This will take the business to a 15 ramp workshop with electric charging points too, not bad from a lad from Bramhall who started off with just one ramp.
Thank you to all customers past and present, for being part of John & Brittany's journey and helping to make the business such a huge success. It goes without saying that without your business John Delany Motors would not be here and still expanding today.
#Keep safe.
---