10th September 2020
Covid-19 Our Promise
To ensure all of our customers and our staff remain as safe as possible we made necessary changes to our business and our processes: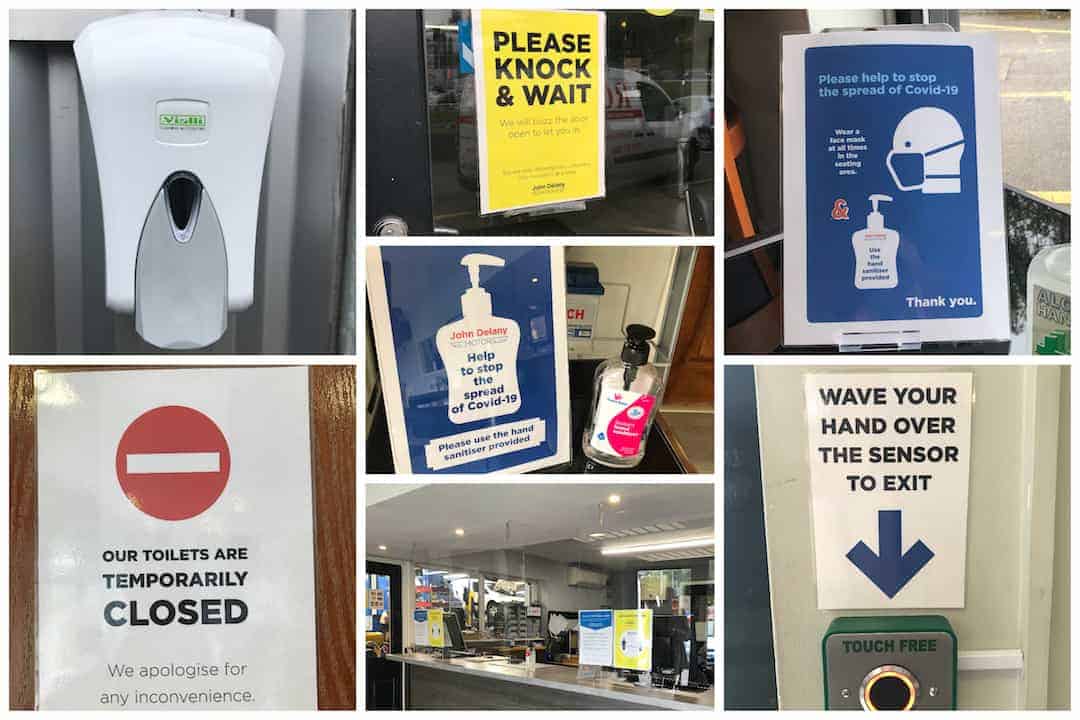 We would like to thank all of our customers for their patience, co-operation and understanding over the past few months as we continue to adapt our business to follow the Government guidelines for Covid-19.
Back in March we reviewed all of our processes and implemented additional measures to make sure that we were keeping our customers and all of our staff as safe as possible regarding the current pandemic. To keep everyone as safe as possible, we took the difficult decision to reduce our operating hours, staffing levels and close our waiting area. We remained open for key workers and emergencies. With the doors locked we welcomed customers outside of the Service Reception to take delivery of their vehicles and we only took payment over the telephone.
By late June the huge demand for bookings meant that we had to resume our normal business hours and return to a full team. Here we are in September, we have made many changes to our business and we continue to closely follow the Government advice for the UK. We are hugely proud of the whole team here at John Delany Motors for their commitment, hard work and dedication to look after our customers and each other. Please be assured that if any of our staff members develop any symptoms they will be staying away from work.
---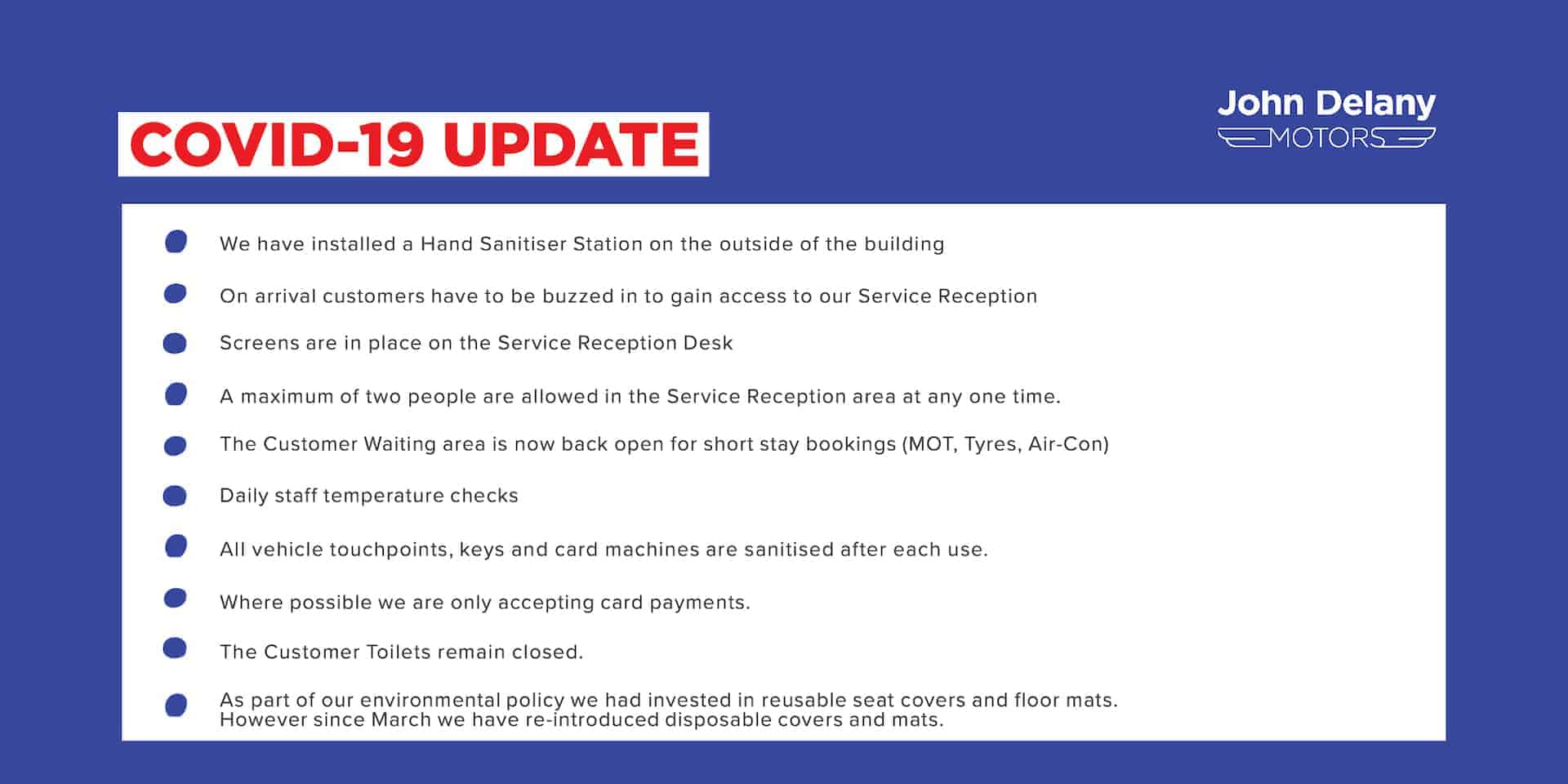 ---
If you have any questions or need our help please email info@delany-motors.co.uk or call us on 0161 477 6266.

Please remember to follow us on social media to keep up to date with our very latest news.
---