21st July 2021
Meet Dan & John - our new team members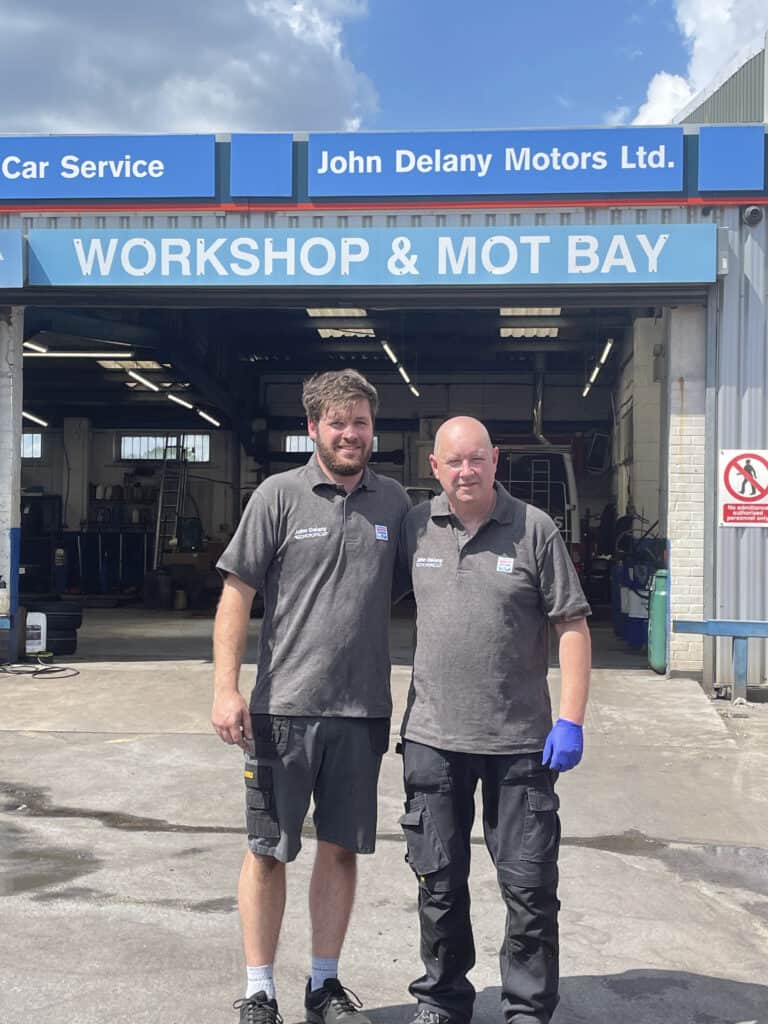 This week we welcome Dan & John to the team.
Dan joins us a Vehicle Technician, Dan worked for John Delany Motors previously but left in September 2019 for a position in a franchised dealership. Basically, Dan just missed us too much, he has now returned to our expanding and experienced team of Technicians.  We asked Dan what he missed the most about working here, Dan told us that he missed the friendly environment and working across a variety of different marques.
John joins us as the Workshop Caretaker & Driver.  Previously John worked for many years as a cab driver across Stockport, but hung his keys up during the Covid pandemic to work in a hospital as a Porter.  During this time, John said he would track over 36000 steps a day on his watch.   Whilst we don't think he will achieve as many miles on foot working here, we know he will clock up miles in our loan cars when assisting our customers.
Brittany Delany is delighted that the team is expanding again following the difficult Covid-19 pressures, we are  sure you will join Brittany and the rest of the team here at John Delany Motors in welcoming Dan & John on board.
---