10th March 2021
Warning Lights - What do they mean?

Ignoring a warning Light on your dashboard could lead to engine failure.
If an engine light illuminates your dashboard, do not ignore it.
It's quite possible that the light could be for a minor issue, such as a faulty fuel cap, or it could mean something far more serious.
Last week we had a call from a customer who was worried as their engine light had appeared. We immediately recommended the vehicle was booked for an investigation with a diagnostic report.
The diagnostic highlighted glow plug faults and a code indicating a stretched timing chain.
This week our Technicians have removed the engine to replace the Timing Chain.
Had the driver continued to drive with this light on it could have suffered premature engine failure due to damaged parts.
---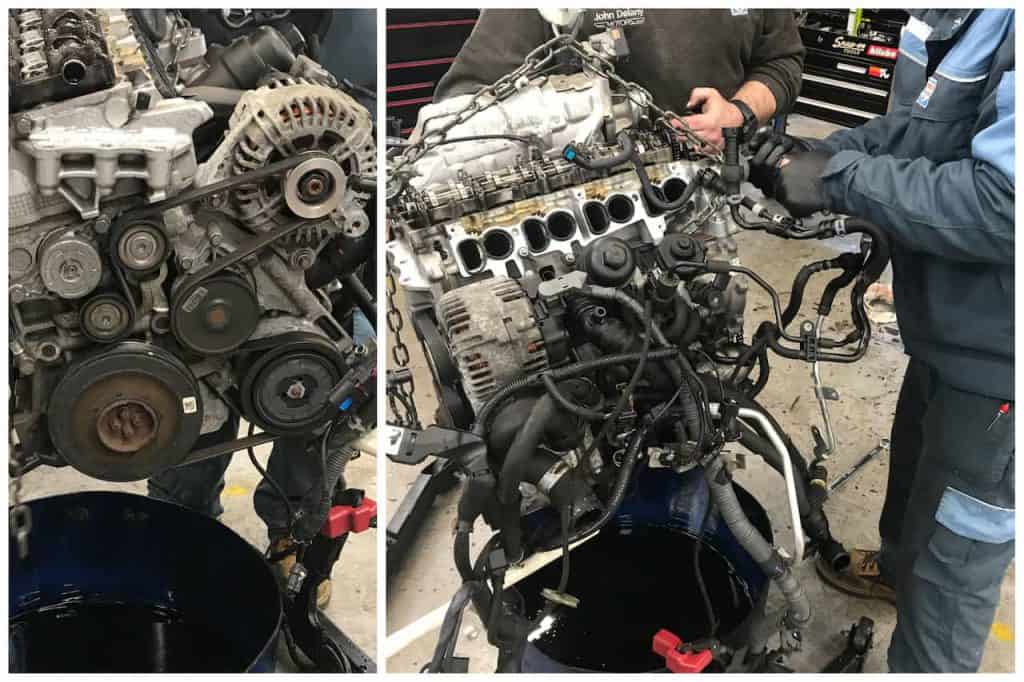 ---
If you need help or advice for your vehicle please contact our Service Reception Team on 0161 477 6266 who will be happy to help.
---