19th October 2018
FREE Winter Vehicle Health Checks
Last year we completed a total of x81 Free Winter Health checks on our customers' vehicles and this year we'd like to cross the 100 mark.
We think it's important that our customers are able to rest assured that their vehicle will get them through the Winter months safely. So, amongst many other checks, we topped up washer fluid & antifreeze, checked tyre treads, lights and batteries all completely free of charge.
We're putting on the same offer this year- Free Winter Vehicle Checks for all customers, new and returning. The check takes around 20 minutes, you're welcome to wait with the vehicle and grab a complimentary Rijo coffee in our reception area.
The FREE Winter Vehicle Health Check is a safety and function check of your vehicle focusing on the following aspects:
– Ventilation & Air Conditioning
– Horn
– Windscreen Washer Jets & Wiper Blades
– Tyre Treads & Pressures
– Brake Pads & Disks
– Auxiliary Belts
– Lights
– Battery
– Coolant/Antifreeze
– Washer Fluid
– Brake Fluid
– Steering
– Engine Oil.
Booking is required. Call us on 0161 477 6266 now to make an appointment.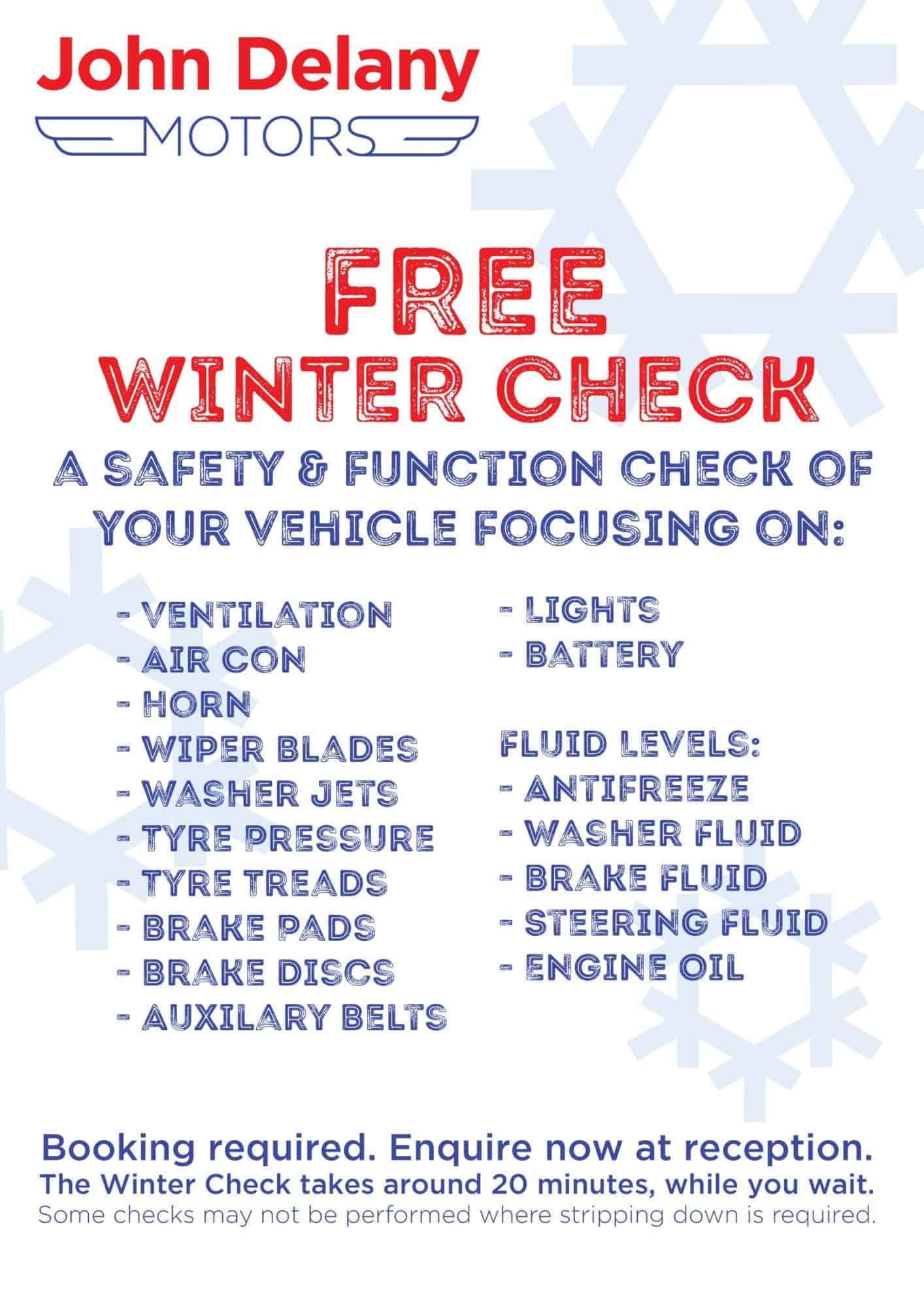 ---