10th December 2020
Meet Nathan - our new Apprentice Technician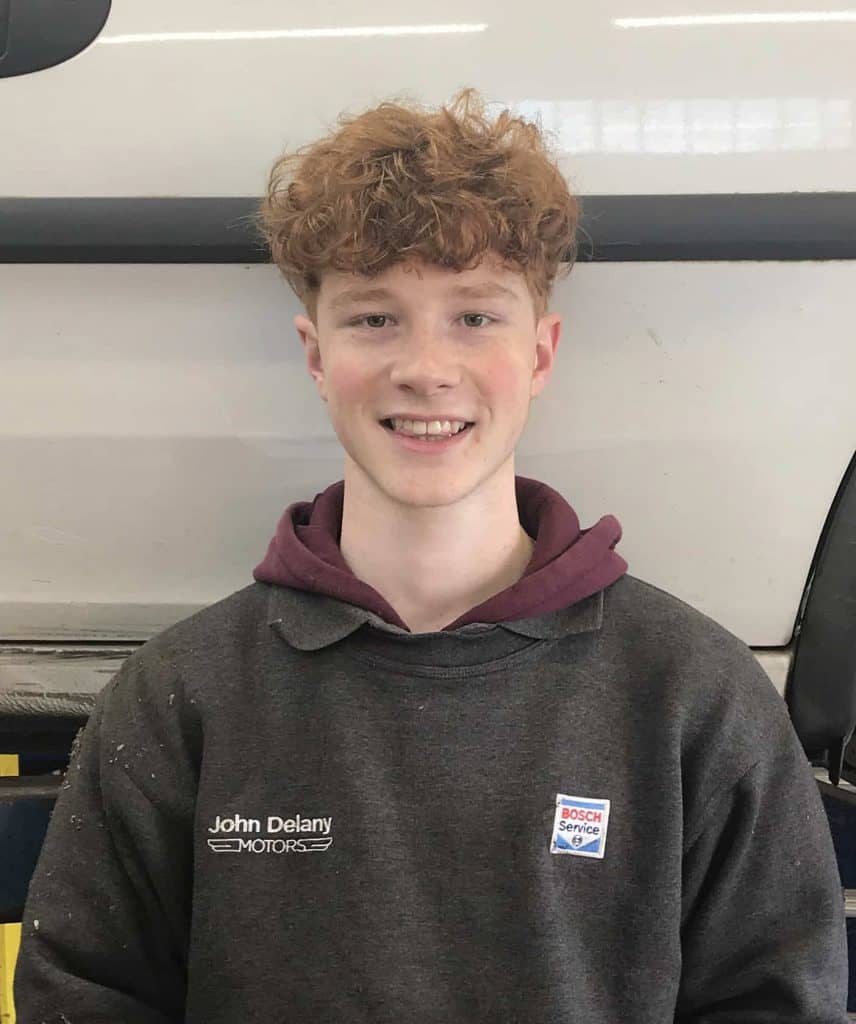 Nathan has recently joined the ranks here at John Delany Motors.  Having finished High School school in the summer he started further education in September, Nathan very quickly realised that learning in a classroom environment was no longer for him, so he decided to research apprenticeship schemes.
Since being a young boy Nathan has always enjoyed fixing things and could often be found fixing and tinkering with BMX bikes.  The apprenticeship scheme provides valuable training to become a qualified Motor Vehicle Service & Maintenance Technician to service and repair light vehicles (cars and vans).
The scheme is delivered in conjunction with Stockport College, supported by on-the-job training by ourselves.  Nathan can now benefit from a salary while studying and gaining valuable training hands-on work experience from our qualified Technicians.  
Nathan is eager to follow in John's footsteps and one day open a garage of his own.
---