3rd December 2020
Our new Mercedes Star Diagnostic Testing Equipment has landed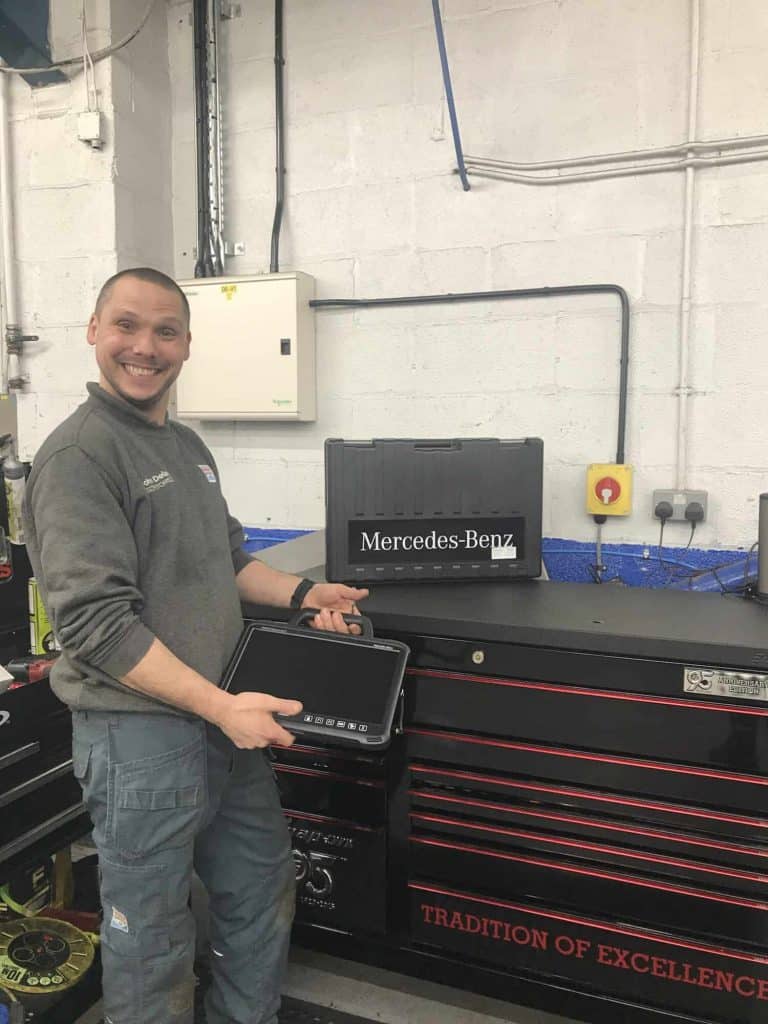 It may be 22 days until Christmas – but it's actually like Christmas day today here at John Delany Motors as we have just taken delivery of our brand spanking new Mercedes-Benz Star Diagnostic testing kit. 
The upgraded scanner kit is faster and even slicker than before.  Enabling our trained technicians to troubleshoot problems in any Mercedes-Benz vehicle. 
Using the equipment we can read and erase fault codes, read the actual configurations in each system, stream real-time sensor data, activate sensors and perform coding and programming.
Why choose John Delany Motors for your Mercedes-Benz Diagnostic Code Read?
Mercedes-Benz Star Diagnostics is the exact same equipment as the main dealer, at a fraction of the cost. Our diagnostic code read on a Mercedes-Benz using the Genuine Star Tester costs just £50 + VAT.  Your code read will produce the same results and save you over £100
We pay an annual licence that covers upgrades, security patches and gives us a direct link to Mercedes-Benz Germany.  We provide you with a full printout report and will run through the diagnostic's results with you thoroughly, answering any questions you may have. We offer trustworthy, honest advice.
If we don't believe a job needs doing we will tell you, we always put our customers' needs first.
If further work is required following the diagnostic, we either use genuine parts or original manufacturer's parts, dependant on your budget. The Block Exemption Regulation means that if you have work carried out at John Delany Motors your vehicle still remains in warranty with the main dealer.
Our technicians are highly skilled and fully trained providing you with the highest quality of service. In addition to this, our hourly rate for Mercedes-Benz customers is just £70+VAT creating further savings compared to main dealer prices.
We're happy to talk you through any issues you may have and provide you with a no-obligation quotation. For further advice contact our team on 0161 477 6266.  Bookings can also be made using our online booking tool here http://p81demo2.co.uk/johndelany/online-booking/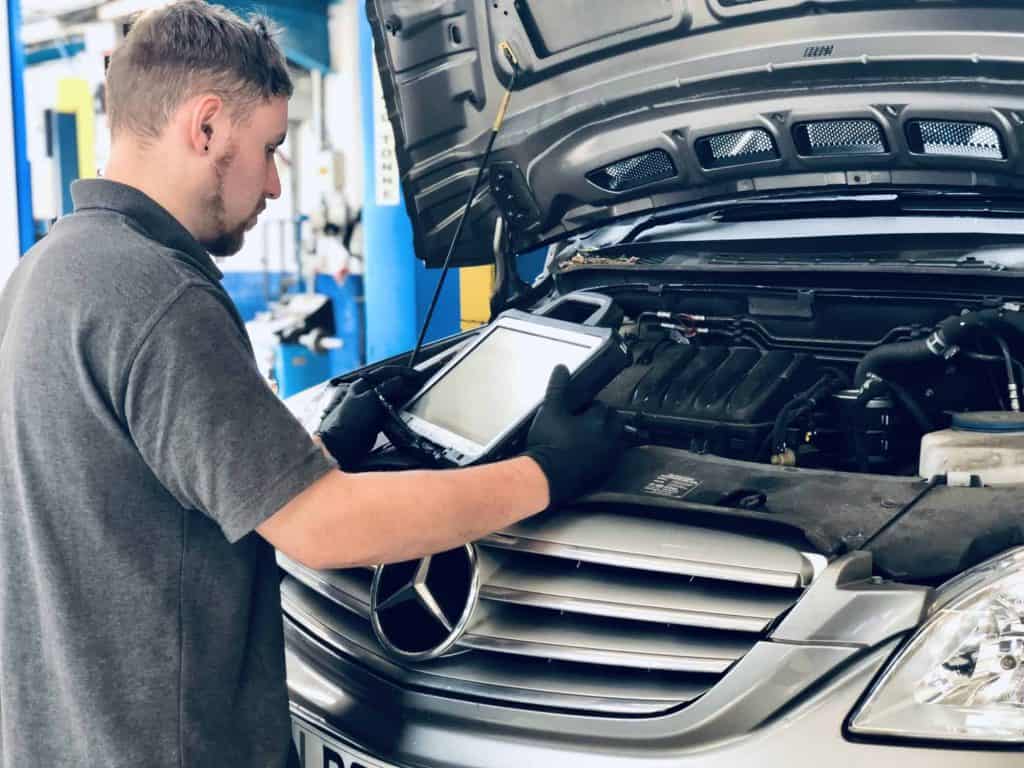 ---