21st May 2019
Mercedes-Benz Star Diagnostics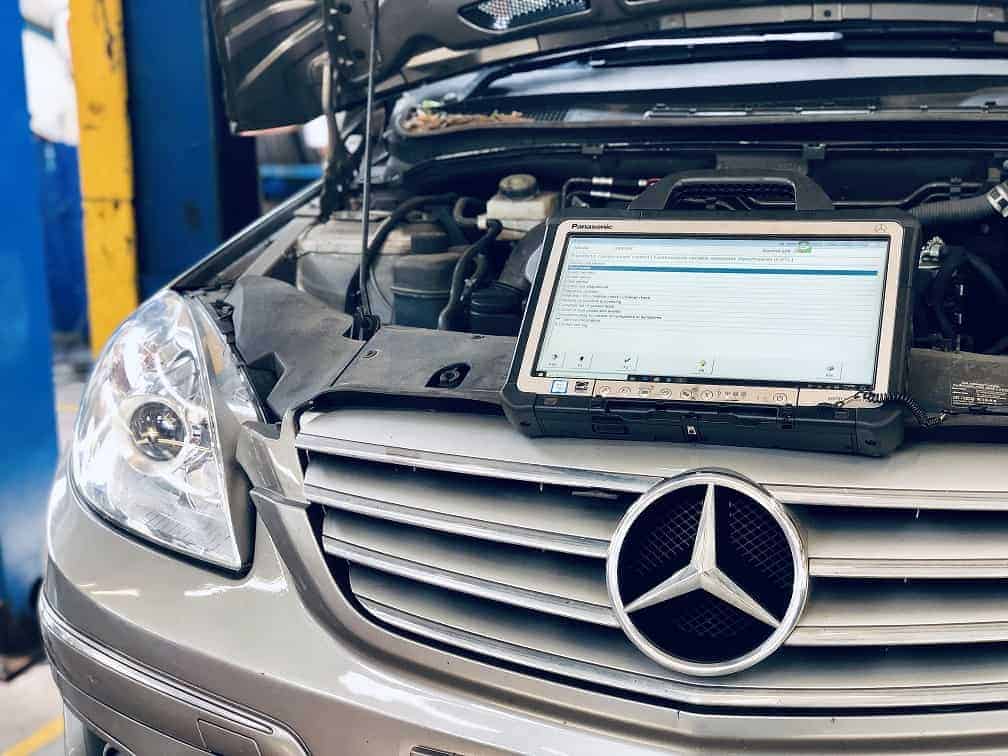 As a Mercedes-Benz owner, we know how important it is for you to have your pride and joy cared for correctly. We also know that taking your car to the main dealer can be an expensive proposition.
At John Delany Motors we use genuine Mercedes-Benz Star Diagnostics, the exact same equipment as the main dealer, at a fraction of the cost. Our diagnostic code read on a Mercedes-Benz using the Genuine Star Tester costs just £45+ VAT.

What Does the Mercedes-Benz Star Diagnostic Tool Do?
The MB Star Diagnostic tool is a specialist hardware scanner which holds Xentry software that can diagnose and troubleshoot problems and clear fault codes on all Mercedes-Benz vehicles.
The MB Star Diagnostic allows us to read and erase fault codes from any control unit in your Mercedes-Benz. This means that we can troubleshoot any system or control system, activate any sensor in the car, stream live sensor data and read and clear fault codes.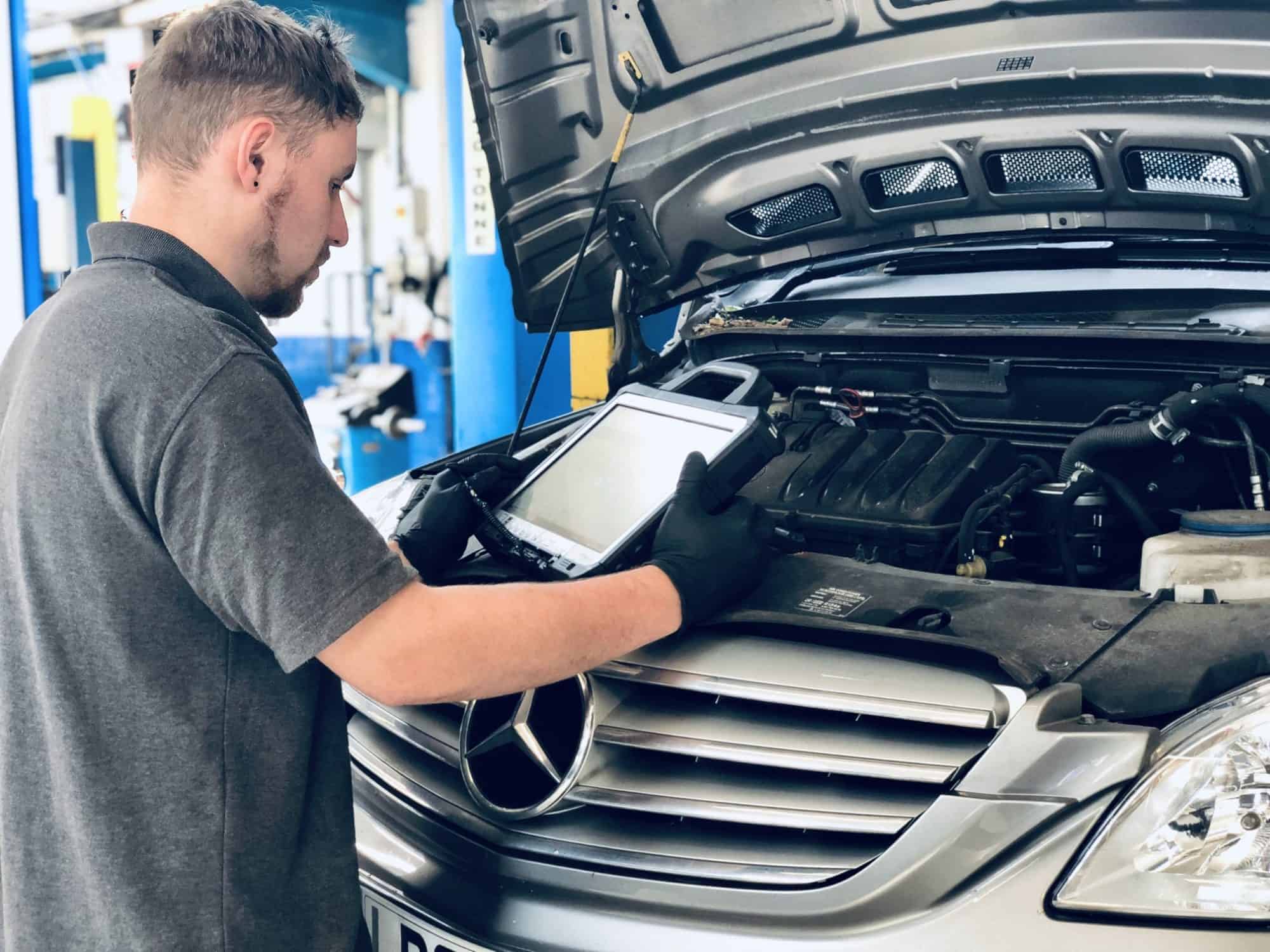 Why choose John Delany Motors for your Mercedes-Benz Diagnostic Code Read?

We use the exact same equipment as the main dealer for £45+VAT meaning that your code read will produce the same results and save you over £100. The annual licence we pay to Mercedes-Benz covers upgrades, security patches and gives us a direct link to Mercedes-Benz Germany.

We provide you with a full printout report and will run through the diagnostic's results with you thoroughly, answering any questions you may have. We offer trustworthy, honest advice. If we don't believe a job needs doing we will tell you, we always put our customers needs first.
At John Delany Motors our customers are more than just a number, as a family-run, local business each and every customer is valued and appreciated. Your satisfaction is extremely important to us with 96% of our customers giving us a 5* rating on reviews.co.uk.
If further work is required following the diagnostic, we either use genuine parts or original manufacturers parts, dependant on your budget. The Block Exemption Regulation means that if you have work carried out at John Delany Motors your vehicle still remains in warranty with the main dealer. Our technicians are highly skilled and fully trained providing you with the highest quality of service. In addition to this, our hourly rate for Mercedes-Benz customers is just £65+VAT creating further savings compared to main dealer prices.

We're happy to talk you through any issues you may have and provide you with a no-obligation quotation. For further advice contact our team on 0161 477 6266.
Bookings can also be made using our online booking tool here http://p81demo2.co.uk/johndelany/online-booking/
---