21st February 2018
MOT Test Changes- What they mean for you and your vehicle
The MOT test is changing on 20th May 2018 and we're here to explain what these changes mean to you as a vehicle owner.
The MOT, or Ministry of Transport test, has been around since 1960 and is currently compulsory for all vehicles on the roads. The DVSA have recently announced that they're making some changes to the way that MOT's are carried and how the results are recorded.
Our resident MOT tester Nigel says: "As an MOT tester of 24 years I've had to adapt and change with the MOT scheme. I welcome the new changes to the MOT. Hopefully it will stop some people driving off with dangerous defects on their vehicles and give them a better understanding of what their vehicle might need for the next MOT".
Although the new changes are still in draft the following items have been brought up. Nothing will be finalised until late April and it's possible that they will still be subject to change after that date.
Passing or Failing
Advisories will no longer be given, instead any defects will be categorised as either dangerous, major or minor. Dangerous and major defects will cause a car to fail its MOT. Minor defects will be similar to advisories on the current test- a vehicle will still pass the MOT with minors. The DVSA are hoping that this will make it easier to see which areas of your vehicle need more attention.
Emissions
Vehicles are to be put through tougher emission tests with stricter limits being introduced for diesel exhaust emissions of vehicles registered on or after 1st January 2014. Diesel vehicles, those fitted with a diesel particulate filter, that give out "visible smoke of any colour" will get a major fault so automatically fail.
Age of Vehicle
If your vehicle is over 40 years old it may be exempt from MOT testing. To qualify it must be registered with the DVSA as a 'vehicle of historic interest'. It is assumed that vehicles of this age will be well maintained by their owners so won't need to undergo MOT tests. This means that from May 2018 there will be approx. 293,000 cars in Britain which are exempt from having an MOT test (that's about 1.5 per cent of cars in Britain). They will not have an MOT certificate, but will be road legal.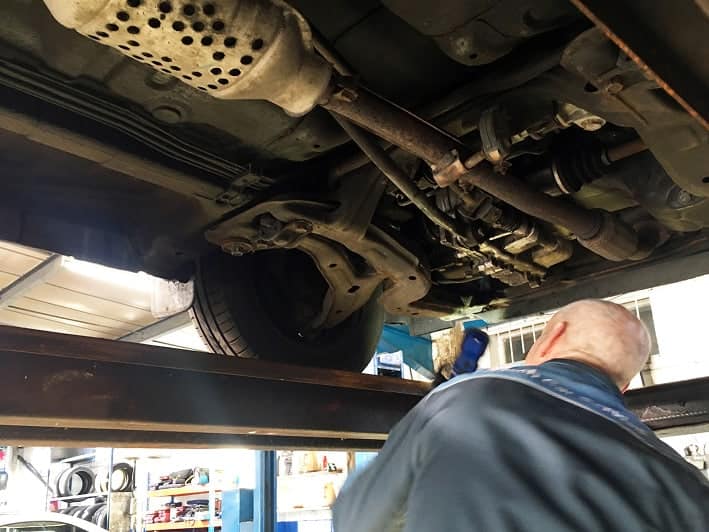 New Checks
Several components for checking have been added to the new draft version including:
– Front Fog Lights (18 plate onwards)
– Daytime Running Lamps (18 plate onwards)
– Reversing Lights (59 plate onwards)
– Steering Gear Casing- A steering box leaking oil would get a Minor fault but if the oil was dripping badly it would be a Major fault and fail.
– Noise Suppression Systems
– Anti-Theft Device
– Brake discs- inspected to see if they are "significantly or obviously worn".
The DVSA hopes that these changes will make the test results easier to understand. Neil Barlow, MOT service manager at the DVSA, said: "The changes to the MOT will help ensure that we'll all benefit from cleaner and safer vehicles on our roads."
Whilst the changes shouldn't affect you greatly as a vehicle owner, it is worth knowing about these changes to gain a greater understanding of your new MOT test.
Remember, your MOT must be carried out every 12 months, we can test your vehicle up to 30 days in advance of its renewal date, whilst still retaining the renewal date. Book an MOT by calling us on 0161 477 6266.
To read more, take a look at the gov.uk blog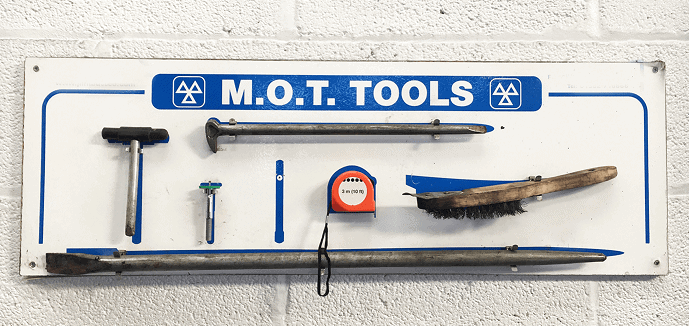 ---