3rd October 2018
My Bosch Car Service
As a Bosch Car Service Centre we're always interested to hear about the new technologies being developed by Bosch and how they may benefit our business.
At the last regional meeting in June, My Bosch Car Service (MyBCS) was presented to the BCS garages from the North West. The platform will allow customers to book and receive quotes online for potential work to their vehicles. Customers are able to create a portal, select their favourite garage and book their vehicle in, receiving a quote at the same time.
We met with Dave Lloyd yesterday, our Bosch workshop business developer, who talked us through our side of the system. Not only will this allow Bosch to move with the ever evolving 'online culture' but it should save customers time in obtaining quotes and booking their vehicles in with their local Bosch Car Service Centres.
Bosch is at the forefront of vehicle technology and is in the process of developing its first Augmented Reality application. This allows technicians to point the camera of their tablet, or futuristic 'smart glasses' at a specific vehicle component to generate technical documentation, 3D images, audio clips, circuit diagrams, repair manuals and videos which are added on top of the image.
It allows the technician to see much more of the vehicles detail such as the location of hidden components as well as cable routing behind the dashboard. This will increase the speed and quality of repairs to all vehicles and is an extremely useful tool for training the next generation of technicians.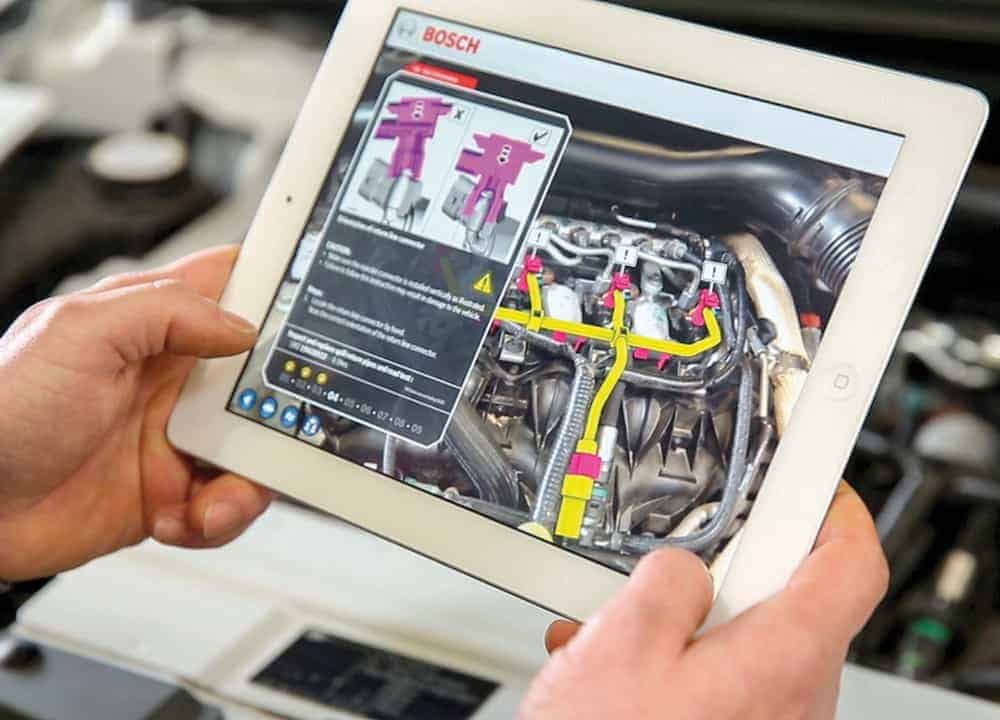 In other Bosch news, at the end of the month Anthony, our manager, will be starting his training on the Bosch Service Excellence course. An extensive training course on how to manage your business from a technical, organisational and commercial point of view.
Dean is our other staff member currently completing training through Bosch car service, he's currently completed 8 modules and has more in the pipeline.
---