6th March 2018
Our New MOT Bay
We're very excited to announce that we've just invested in a new MOT bay!
Our current MOT bay has been with us since John started the business in 1980, it's had almost every part of it replaced at some point but we like to think it's still the original. At the moment we require two people to carry out an MOT test, one sits inside the vehicle operating it (turning the steering wheel, pressing brakes, operating the lights etc.) whilst the MOT tester carries out the test and checks the vehicle over.
Our new one-person MOT bay will completely revolutionise the way the MOT's are carried out. The bay is fully automated allowing just one tester to work on the vehicle whilst the MOT bay itself tests the function of the steering, brakes etc.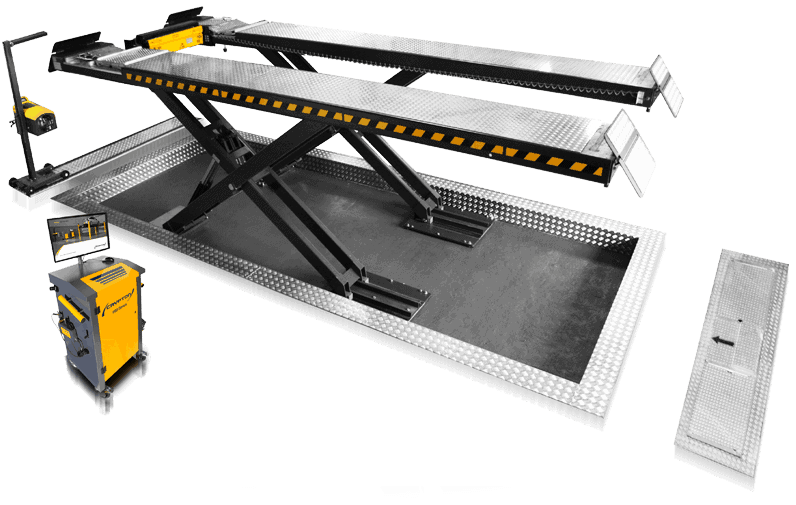 We will be replacing all of the MOT equipment including:
– The Ramp- we have opted for a scissor lift over a traditional four post lift as this will give us more space around the vehicle. This will have integrated Wheel Play Detectors and Captive Ball Bearing Radius Plates.
– Brake Roller System- this will now be automated for more accurate brake readings.
– Headlight tester- the new double laser headlight tester gives us the most accurate analysis of the vehicles headlight beam pattern 
– Mirrors- for checking front and rear lights from the driving position
– Brake pedal application device
– Emissions Analyser- keeping us up to date with the new MOT changes
Installing the new MOT bay will involve removing the existing equipment, digging out foundations, preparing groundwork and installing the new equipment. We want to cause as little disruption to the workshop as possible but will have to close the MOT bay from Mon 26th March until Tues 10th April. We will re-open with our brand new MOT bay ready to go on the morning of Weds 11th April. The workshop will remain open for all other work between these dates.
If your MOT is due between these dates we are able to carry out your MOT any time up to 30 days before the expiry date whilst still preserving the expiry date (so if your MOT is due on 10th April 2018 you can have your vehicle tested from 10th March 2018, and your next MOT will be due on 10th April 2019). There's no need to bring last year's certificate with you as it will be automatically dated on to the old expiry date.
If your vehicle is already booked in with us there is no need to re-arrange.
Our current MOT Bay: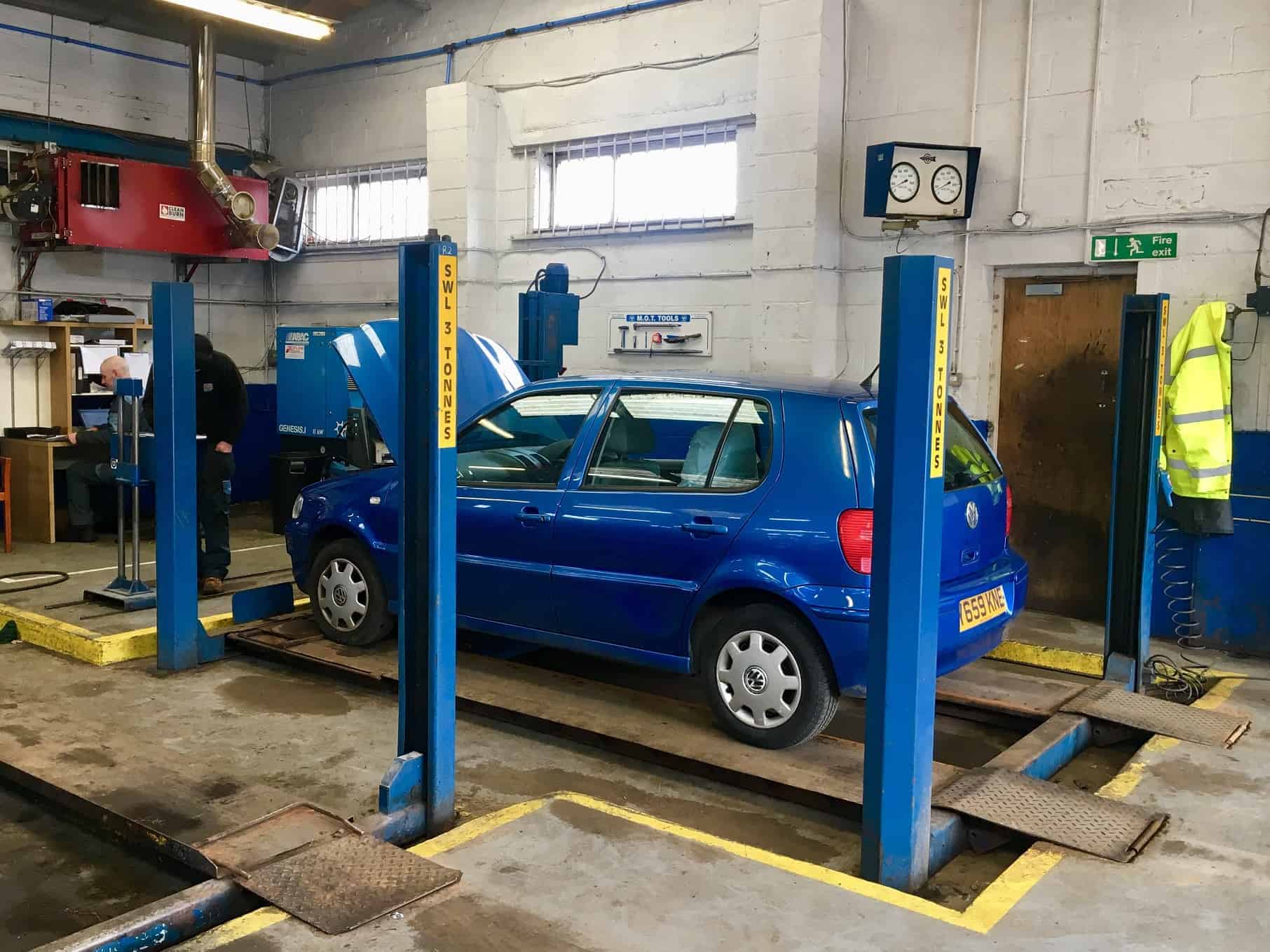 Our new MOT bay: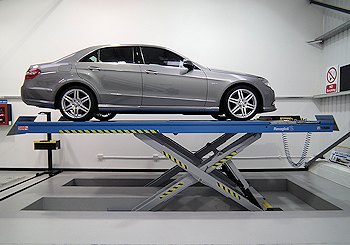 ---