11th December 2019
Charity begins at home...
In September this year we took delivery of our own Wellspring Collection Bin. Thanks to the power of social media and your very kind generosity we were able to fill our Wellspring Donation Bin several times over.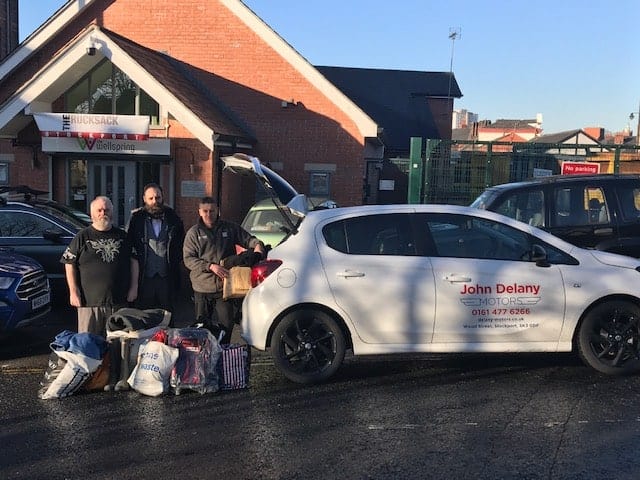 We have collected numerous bags of warm clothing, shoes and blankets to help the homeless during these bitterly cold winter months.
---

What the Wellspring do
The Wellspring provide referrals into housing; they have supported over 1500 rough sleepers off the streets and into accommodation. They actively engage with people who are at risk of becoming homeless therefore preventing homelessness from happening. The Wellspring provides educational courses, Computer courses, art classes, other activities such as football, walking groups and gardening courses.
Health services are available, including a drop in service from a GP. Referrals to other specialist services are made frequently. Free food and drink is available 365 days a year.
The Wellspring provides people rough sleeping with showers and clean clothing, as well as blankets and sleeping bags. 1-1 support planning sessions take place. All Wellspring staff are qualified learning advisors and constantly signpost people into education.
For more information on how you can get involved with the Wellspring, please visit their website: https://thewellspring.co.uk
---