26th March 2018
Our commitment to training. We Won!
Accepting our second apprenticeship award from our training providers has certainly made us proud.
We've recently been awarded the "Commitment to Training 2018" award from Trafford College with a particular emphasis on the fact that we go the extra mile to give our workforce the edge through training and skills development.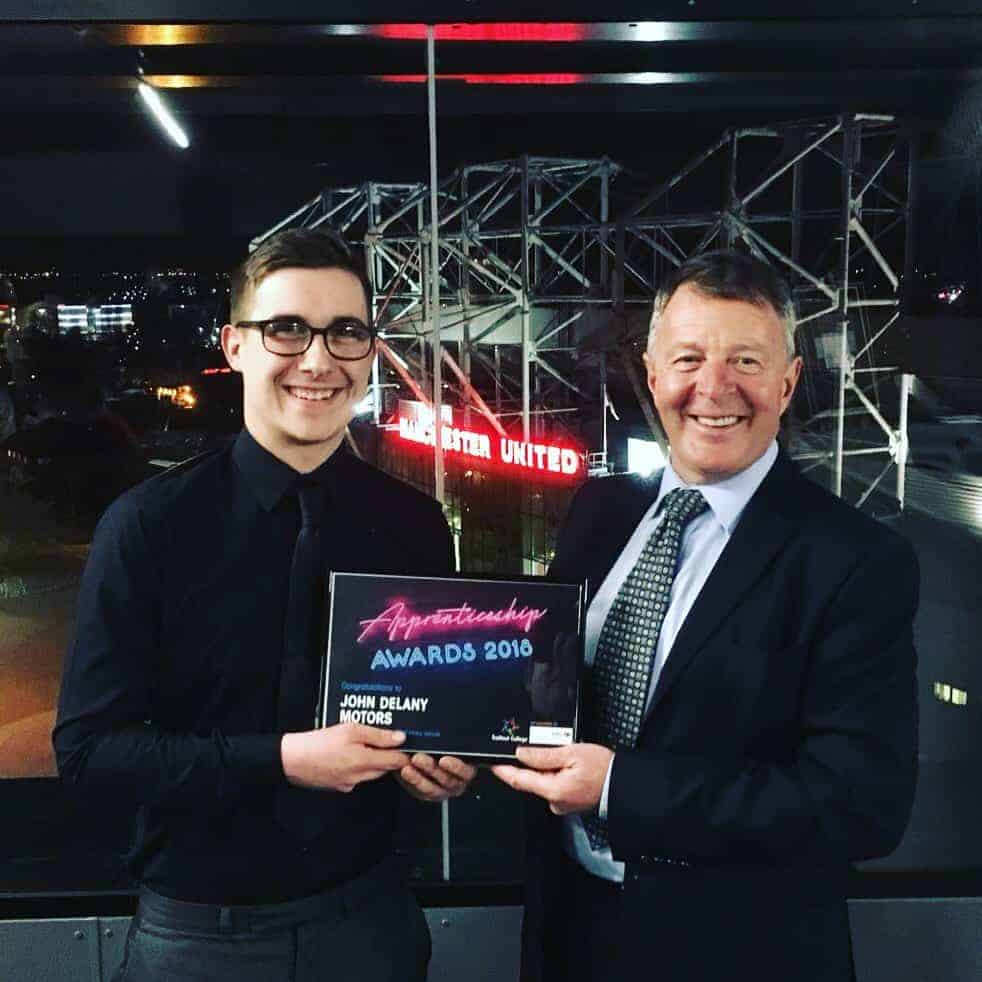 John Delany & Harrison Hambleton accepted the award at Hotel Football, Old Trafford on Thurs 22nd March. This is our second apprenticeship award, we received the Apprentice Employer of the Year award from Stockport College in 2010.
Our commitment to training means that we are always looking to progress the knowledge and skill set of our staff. As an independent garage leader we feel that development and improvement allows our business to grow naturally and without our commitment to training we wouldn't be where we are now.
Workforce development is at the forefront of everything we do. We find it increasingly important to have a motivated and knowledgeable team of technicians so continuing our staff progression in learning not only to keeps us up to date with the latest developments but also gives our staff satisfaction in their job role.
We train our staff through a variety of programmes: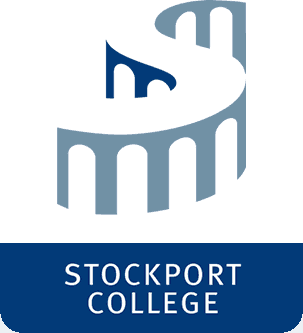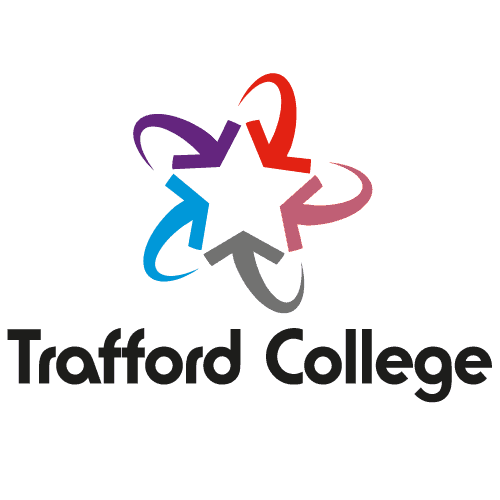 Apprenticeships
Trafford & Stockport Colleges have recently merged and are our chosen centers for apprenticeship training. We always have at least one staff member on a Motor Vehicle Apprenticeship course as we find it important to train our staff to our standards from the very beginning of their careers. Harrison is our current apprentice and we'll be recruiting another apprentice in September at the start of the new academic year.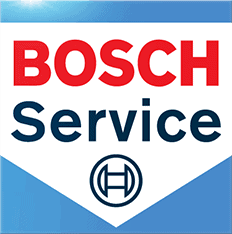 Bosch Car Service Training
Once the apprenticeship has been completed we continue our training.  As a Bosch Car Service Centre our technicians are able to complete Bosch Automotive Training at the state of the art training centre in Uxbridge. Once enrolled on the course the technicians complete modules which cover all aspects of vehicle maintenance and repair. This course gives our staff an outstanding knowledge of all areas.
Some of the topics covered are:
– Hybrid & Electric Vehicles
– Advanced Braking Control Systems
– Steering & Four Wheel Alignment
– Tyre Technology
– Braking & Chassis Systems
– Diagnostics & Test Equipment
– Passthru
– Oscilloscope Operation
– Diesel Systems
– Electrical & Electronics
– Battery Management
– Vehicle Sensors & Components
– Gasoline Systems
– Customer Care
To further their skills, technicians are able to go on to become a Bosch Master Technician with an IMI Accreditation
Further Training
In addition to this, we make sure that all of our staff are fully trained in relevant areas to current legalisations such as F Gas Handling for Air Conditioning servicing. Whenever we purchase new equipment, for example our new Autologic AssistPlus Pro Diagnostic, we seek training for all technicians.
It's important to us that our staff are able to progress throughout their employment. We find that with technology in the motor industry evolving so quickly we need to stay ahead of the game and continuous training to the latest technologies and standards allows us to do this.
We believe that a knowledgeable and skilled workforce leads to a better end product for our customers and our 'Commitment to Training' award emphasises the importance of training to John Delany Motors. We will continue to develop progress and support our staff through training for many more years to come.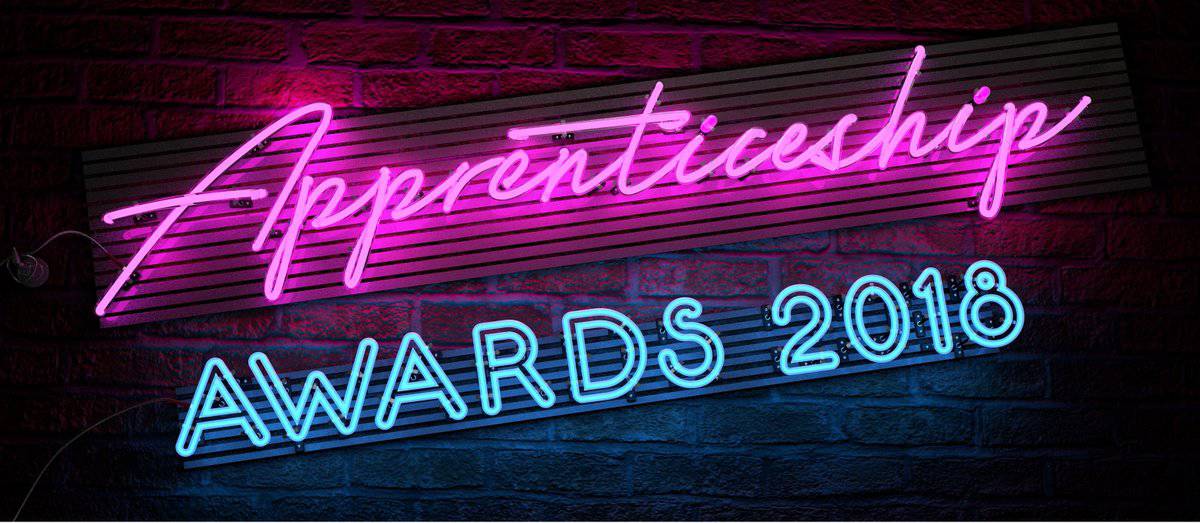 ---