23rd June 2022
Why Routine Car Maintenance Keeps Your Vehicle Running Smoothly
Summer is right around the corner. Road trippin' season is upon us. Now that travel restrictions are being lifted, over 100 million people plan to take a vacation this Summer
Of those 100 million people, many will be doing road trips around the country or even into other countries. If that's the case, you need to ensure that your vehicle is running smoothly and safely.
Even if you feel your car is running fine, it's vital to get routine car maintenance, especially before you take a trip with it.
Read on to learn more about how this keeps your car's overall condition in tip-top shape.
Increase Safety
Having a safety and function check on your vehicle takes just 30 minutes and can keep you from ending up in a bad situation.
Even if everything feels like it is running smoothly, our trained technicians can give you the reassurance that your vehicle is safe and potentially save you money by catching an issue before it becomes a bigger problem.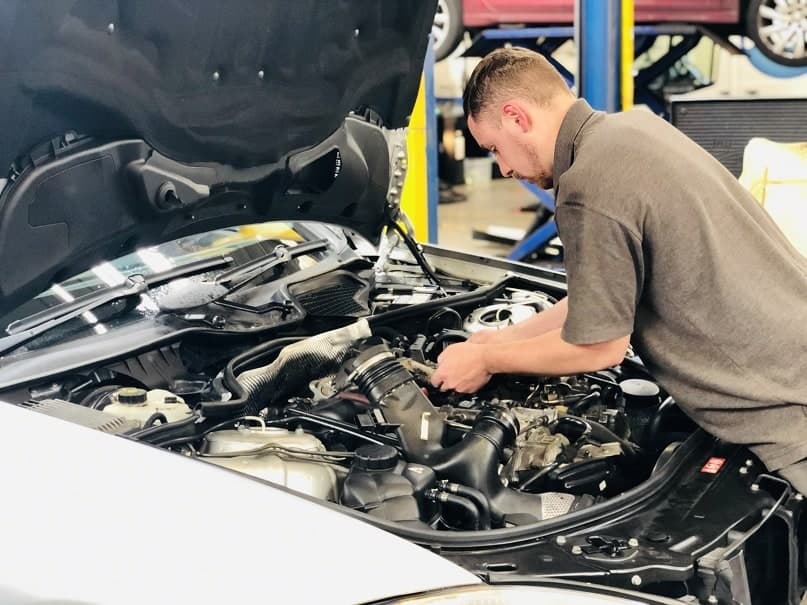 Prolongs Your Vehicle Life Span
If you have a vehicle health check or one of our free Summer Health Checks regularly, your vehicle will most likely run more efficiently and last longer.
Our vehicle health check involves our trained technicians giving your car a once over to ensure the safety and function of the ventilation, air conditioning, horn, wiper blades, washer jets, tyre pressure & treads, brake discs and pads, lights and battery.
As part of the check we also check the fluid levels of your antifreeze, washer fluid, brake fluid, steering fluid & engine oil.


Reduced Repair Costs
By staying up to date with your vehicle maintenance checks, you'll reduce costs as you can potentially flag issues before they become a bigger, and more costly problem.
The majority of our customers walk away from a vehicle health check with no additional costs- we top up most fluids free of charge providing they are within reasonable limits. But if something is found in the maintenance check that needs to be repaired or replaced we will always discuss the issue with you fully and give you estimated costs to suit your budget before going ahead with any work.
Make Sure Your Car Is Running Smoothly
Whether you are continuing to work this Summer and need to commute or are planning to take a well-deserved vacation, you should get a check of your car to make sure it is running smoothly and is good to go.
A qualified technician will be able to check over your vehicle to ensure it is in good shape before you head out on the road for an extended period.
To make an appointment, book here so we can get you in for a visual inspection free of charge!
At John Delany Motors in Stockport, Stockport's local trusted garage, we're experts at what we do and want to make sure you feel safe and happy with your vehicle this Summer.
---