19th May 2020
Your Vehicle's MOT Extension - Our Advice
Due to demand, we have now increased our MOT Test availability.
Some vehicles have been given an extension on their MOT Test date by the government. This is for those who are self-isolating and are not currently using their vehicles. The driver is liable to ensure their vehicle is safe to drive and in a roadworthy condition, an MOT Test is the best way to check this.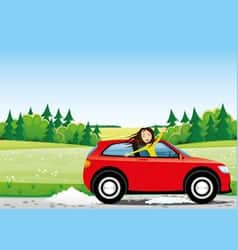 Our advice if you're using your vehicle
If you are using your vehicle, we are advising our customers to have their MOT Test done as normal by their original renewal date even if it's been extended. This will ensure that your legal obligations, to make sure your vehicle is in a roadworthy condition and is safe to drive, are met.
Our advice if you're currently isolating

If you are not using the vehicle, you are eligible for the MOT extension. We are advising our customers to book their MOT Test when you come out of isolation and are using the vehicle again.

Book an MOT with John Delany Motors
If you would like to make a booking for your MOT Test, please contact us via one of the methods below:
Book online – http://p81demo2.co.uk/johndelany/online-booking/
Call us – 0161 477 6266
Email us – info@delany-motors.co.uk

What we're doing to prevent the spread of Covid-19
The safety of our team members and customers is of the utmost importance to us.
Our reception area is currently closed to customers whilst we make sure all safety measures are in place and we are Covid-19 Secure. When you arrive at reception, please knock on the door where a member of our team will greet you. We ask that you keep a distance of at least 2 meters at all times. We will discuss your booking and ask you to put your keys on a table outside.
Our technicians fully sanitise all touch-points on vehicles before returning to the customer. When your vehicle is complete we will ring you to take payment over the phone. Please note, we are not currently accepting cash.

We have remained open throughout the lockdown with a reduced team to support our customers. We are currently open 8 am until 5 pm weekdays and are closed at weekends.
We are still able to perform MOTs and service & repair your vehicle and are happy to discuss your vehicle requirements over the phone.

We would like to thank you for your continued support and hope to hear from you soon.
---