14th July 2022
How to Choose Where to Book Your Car Service
In the UK, vehicle service costs can vary anywhere between £130-£550 and above, depending on the manufacturer of vehicle and service actions required. Knowing the difference between the service types offered and what each garage is providing is essential.
If you want to keep your car running in good condition, booking it for regular servicing is necessary. But are all services made equal? And does every independent garage offer the same?
Keep reading to learn more about which service options are available and where to get your vehicle serviced.
Service Plans
If you bought your car new from a franchise dealer, it was possibly sold to you with a service plan, valid for a limited period after the sale.
Some dealers may offer several service plan options, while others have a standard one they offer to all of their customers. If your car is under a service plan, you may be limited to the dealer where your service plan is held but it is always worth checking.
Service Options
Car owners should schedule services adhering to the manufacturers recommended service interval which is time and mileage based, whichever occurs first. Typically, this means that your vehicle will be due a service at least once a year or every 12,000 miles.
There are generally three service options in the United Kingdom, Manufacturers, Interim & Full services. Various service centres may word them differently, so it is important to check what is included with each service.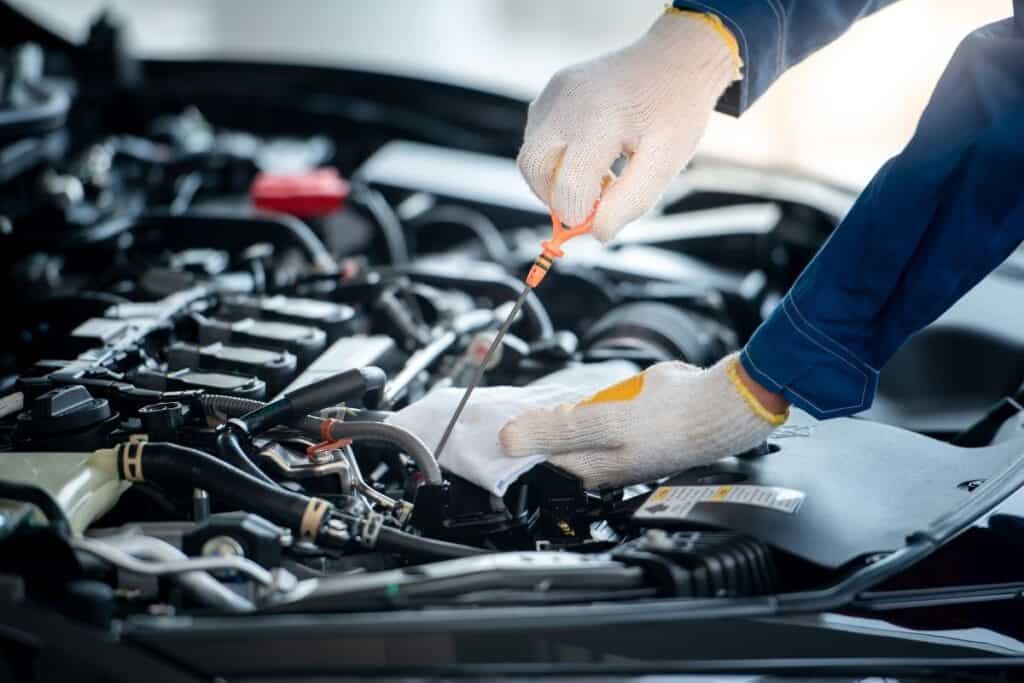 Manufacturers scheduled service
A common misconception is that whilst your vehicle is still under the manufacturer's warranty it must go back to the main dealer to maintain it. Your vehicle can be serviced by a reputable garage providing they follow the correct service procedures, provide detailed VAT invoices and correctly update service records. All of which we do at John Delany Motors so if you bring your vehicle to us, it will remain under warranty with the main dealer.
A manufacturers service follows a dealer time/mileage-based service schedule precisely replacing all the recommended serviceable parts and conducting scheduled checks, adjustments and reports as required. This is important when a vehicle is still under the manufacturer's warranty, not adhering to this will void your warranty.
After the warranty period has ended, some vehicle owners decide not to continue with the dealer service schedule. This is where the alternative options of an interim or full service will be offered. Most vehicle owners will alternate annually between Full and Interim depending on the mileage covered. The service operations carried out can vary between garages, but the following is the generalisation of what is covered- it is always worth checking what your service centre includes.
Interim Service
An interim car service is a general inspection on components for wear and tear. This can be suited to vehicle owners with very low mileage or used as intermediate between full services.
The interim service typically includes:
Vehicle raised and inspection carried out, suspension, steering, safety and function check
Engine oil and filter change
Tyre condition and pressure check
Lights and fluid level check
Visual brake check through wheels (not removed)
Full Service
A full service is a more comprehensive check and includes all the items on an interim service, plus the following:
Spark plugs (depending on service life)
Air filter change
Cabin Filter (if fitted)
Fuel Filter (diesel vehicles)
Electrical parts tested (e.g., exterior lights, rear reflectors, warning lamps, battery, and horn)
Road wheels removed for thorough inspection
Brake inspection and brake fluid check
Various other checks may be carried out depending on the vehicle such as transmission oils, transfer box and differential oil levels. It is always worth confirming.
How to Pick Your Service Shop 
Finding the right car mechanic is almost as personal as finding the right therapist. We rely on our cars and, as such, are beholden to mechanics to do right by us. Nevertheless, there are a few things you can look for when picking your local garage.

Well-Established
A good rule of thumb is to look for service centres or garages that are well established. While we don't recommend completely disregarding the newly established, if a company is doing terrible work, the likelihood they'd be around for so long is slim.

Read Reviews
Once you have a local garage in your sights, it's time to put Google to use and check if they have any reviews. If they're providing excellent customer service, it will be reflected in their reviews online. Additionally, if they're not giving superior service, the reviews will reflect this, so you know to avoid them.

Enquire About Warranties
A good repair shop will stand by their work and the parts they source. If they don't include it in their marketing, don't be afraid to ask about any warranties their parts come with. Avoid them if they don't offer guarantees on their work or parts.
Enquire About Pricing
One of the most critical factors in servicing your car is how much it will cost. Ask your local garage about their pricing policy. Are they upfront about what you will pay before they begin the work? They may spring hidden costs on you at the last minute if they can't give you a fixed price before serving your car. Although some additional items cannot be accounted for, such as the quantity of AdBlue fluid required, a general total cost should be available. If not transparent maybe these garages should be avoided.
Courtesy Car
While this doesn't make or break the quality of the garage, it's a bonus if they offer a loan car while yours is in the shop. This also means they will most likely be timeous with your servicing and repairs because they'll have a limited number of courtesy cars available.
Depending on the garage, these cars might be fancy, but most often are small, inexpensive models that are light on petrol.


Servicing Your Car for More Than 40 Years
Servicing your car is recommended as preventative maintenance, without it, your vehicle may start to give issues and break down. This could result in costly towing or repairs, which could have been avoided by taking your car in.
If you're in Stockport or surrounding areas and looking for a business to service your vehicle, we at John Delany Motors have been in the industry for more than 40 years. We have highly trained technicians and are Land Rover, Mercedes-Benz, BMW, and Jaguar specialists. So, view our service plans and pick the one right for you.
---